Manthey Racing's Porsche 911 GT3 RS laps the Nürburgring on video
Porsche's skunkworks motorsport department scores a 6:50 Ring lap time with its modified 991.2 GT3 RS
Porsche's 991.2-generation 911 GT3 RS was one of the finest driver's cars on sale throughout its production run (2018-2020), but if you found Weissach's finest wasn't sharp enough out of the box, Manthey Racing's upgrade kit improves its on-track performance further still.
To prove its worth, the firm sent Porsche works driver Kévin Estre around the Nürburgring Nordschleife to show just how fast an RS equipped with the upgrade package could go. Captured on video is an impressive 6:49.6 lap, or 6:54.3 including the T13 track section, putting it under 10 seconds away from its turbocharged sibling, the record-holding Manthey Racing GT2 RS.
Kévin Estre said: 'It was a wonderful feeling to complete the short lap in under 6:50 minutes. The car felt great. It's unbelievable, especially in the fast corners. The crazy thing is that the times aren't far off those of our GT3 R, the Grello.'
Based a stone's throw away from the Nürburgring, and 51 percent owned by Porsche since 2013, Manthey may be better known for its on-track success with Porsche, but it has always worked away in the background developing performance enhancements for the company's road cars, from chassis tuning to engine upgrades. The most recent GT3 RS has received attention with an upgraded brake package, revised suspension and a new aerodynamics kit, all of which is an evolution of the upgrades Manthey produced for the GT2 RS.
Developed predominantly on track, Manthey's adjustable coilover suspension for the GT3 RS is derived from its GT3 R racer's, allowing you to adjust the set-up to suit your requirements. The brake upgrades comprise a more aggressive and durable set of pads and braided lines throughout.
First seen on the GT2 RS MR, which in 2018 set the fastest lap time for a road car around the Nürburgring, the aerodynamics package is designed specifically to improve track performance. Though they don't bring a drastic visual change over the standard car, new canards, a redesigned rear wing and optional rear-wheel aero covers have been developed to increase downforce. That new wing creates so much extra downforce, in fact, that a reinforced carbonfibre deck had to be created to withstand the increased forces.
Partnership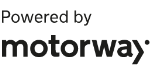 Need to sell your car?
Find your best offer from over 5,000+ dealers. It's that easy.
Should you have missed out on the Weissach package for your GT3 RS (unlikely, as it appears everyone ordered their RS with it), Manthey is also able to supply Porsche's magnesium wheels in a choice of silver, black, 'platinum' silver or gold finishes. They do come at a price, however: €17,536 to be precise. Michelin's most extreme road-legal tyres, the sticky Cup 2 Rs, can also be supplied.
Manthey Racing's GT3 RS upgrades are available now, and will set you back €63,696 should you opt for the full package. The suspension upgrade alone costs an eye-watering €9738.
> Porsche 911 GT3 2021 review – has the 992-gen now peaked?