Parr Porsche Cayman S Turbo
Renowned Porsche specialist Parr gives Porsche Cayman a massive power boost
You should have seen his face,' exclaims the owner of our featured Cayman. 'There we were behind this fully wrung-out RS4; he pulled to the left, and we just blew past him. Poor guy couldn't understand what was going on…'
You're looking at a small, orange menace to the Porsche establishment's pecking order. What Mr Audi driver had no way of knowing is that beneath the oh-so-subtle body modifications to this Cayman lies the best part of 500 turbocharged horses.
Developed for the UK market by renowned Porsche road and racing specialists Parr, this series 1 Cayman Sport is the first recipient of their turbo conversion. It's a light pressure set-up, with a large, single turbine boosting at around 0.35 bar and fed air via a water-to-air intercooler, which itself is cooled with the aid of a third central radiator in the nose.
There are also larger fuel injectors to squirt in the higher volumes required, a new intake plenum and air filter and a redesigned air box, plus a different exhaust from the headers back. What there isn't, perhaps somewhat surprisingly, is any change to the internals. Eyebrows may well be raised, but Parr claims that converted examples overseas have clocked up over 30,000 miles without mishap.
Part of their confidence also stems from the less stressed, light pressure nature of the conversion. This car has been rolling roaded at 480bhp at 7400rpm with a little more still to come, a figure entirely comparable with a 997 Turbo. But whereas the 911 makes 501lb ft of torque, this Cayman makes do with 370lb ft, and with a far more conventional torque curve than the 997T's freakishly flat plateau from 2100 all the way to 4000rpm.
So, as the figures suggest, in reality this engine has a completely different character from the boosted 911. No, there isn't the same ferocious kick of torque, but then the lighter weight of the Cayman negates some of that disadvantage. Once the blower is spinning past 2500rpm you're very much aware of its assistance, and it goes on providing that storming urge all the way to the newly raised 7800rpm cut-off, whereas a 997T is running out of puff far earlier. In effect, it's similar to the standard Cayman S in delivery, and you can revel in revs just as you would in that car, albeit with the added option to surf almost ridiculous levels of mid-range grunt that make overtaking an easy and less gear-dependent task.
Partnership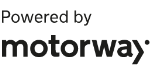 Need to sell your car?
Find your best offer from over 5,000+ dealers. It's that easy.
And you need to know about the sublime noise it makes. At about 3000rpm it starts to howl with a savage intensity and the sound when you lift briskly off the throttle is of air being slashed with a giant meat cleaver.
This car also has a load of Car Graphic tuning parts fitted, including the front splitter and rear diffuser, plus the ducktail wing on the rear lid, 20mm lower progressive-rate springs, larger anti-roll bars and larger cross-drilled and grooved discs. There's also a Quaife LSD, GT3 nose vent and Parr's own geometry settings. The result is no discernable loss of comfort compared with the standard car, and a Cayman that feels supremely well balanced and alert. Even on wet roads, the diff and the easily modulated power delivery mean it's very exploitable.
Right from the start, the guys at Parr were keen that the costs involved didn't place the car in direct competition with a 911 Turbo, and at £11,240 fully fitted for the engine mods they have to a large part succeeded. Factoring in the current market value of a used Cayman S, you could be holding the keys to a turbocharged near-500bhp mid-engined Porsche for around £35,000. This car is as outrageously exciting as that prospect sounds.
Specifications
| | |
| --- | --- |
| Engine | Flat-six, 3386cc, turbo |
| Max power | 480-500bhp @ 7400rpm |
| Max torque | 370lb ft @ 4500rpm |
| Top speed | n/a |
| 0-60mph | 4.0sec (estimated) |
| Price | £11,240 (engine conversion) |
| On sale | Now (www.parr-uk.co.uk) |