Porsche 718 Cayman review – ride and handling
Still among the best-handling cars on the road. Tactile and accessible, few cars are as enjoyable on a twisty road or a track
You'll be pleased to know that Porsche hasn't been as dramatic with changes to the Cayman's chassis as it has with the lower range's engines. The delicate and immersive handling that the Cayman is famous for still exists.
For a start, the 718 isn't too big. With space on the road you have a greater freedom over where you place the car, and you're able to choose your line into and around corners. Sounds like a small point, but as cars get bigger it's one that's increasingly important.
Everything about the 718 is well considered, whether it's the ergonomics and seating position or the weight of the steering. It's simply a satisfying car to use, even when being driven slowly. However, the chassis and the damping exudes quality, making the 718 even more entertaining and capable at higher speeds.
With most of the Cayman's mass within the wheelbase there's real agility to the car. Combined with impressive grip, the 718 is capable of changing direction with ease, feeling taut, flat and incisive into corners and through direction changes. There is a slight hint of understeer as you begin to reach its limits, but rather than being frustrating it just helps you gauge how hard you are pushing.
If you spec the optional Porsche Active Suspension Management (PASM) it allows you to stiffen the dampers on the fly. The softest setting feels fluid and supple but occasionally wants for vertical control, while the stiffer setting ties everything down while remaining liveable on cragged B-roads. Neither of the damper settings feels wildly inappropriate; the stiffer of the two isn't too firm, and both settings have their place depending on the road or your attitude.
In terms of feel and connection, the 718's electronic power steering cannot compete with Porsche's hydraulic systems of old. But there's enough detail transmitted through the chassis that the supplementary feel you get through the steering wheel is useful, but not actually necessary for you to be truly engaged with the car. Braking performance is very strong, but lesser models don't have the positive bite and solid pedal feel of the GT cars.
Partnership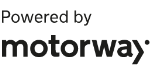 Need to sell your car?
Find your best offer from over 5,000+ dealers. It's that easy.
The extra torque from the turbocharged engine really allows you to indulge in the chassis' balance and poise – possibly even more so than with the old naturally aspirated flat-six. The throttle of the 718 has a greater influence over the car when in a corner, making it easier to push the rear axle closer to the limit of grip, although in the base car you still need to commit very hard to overwork the rear tyres.