Porsche 718 Cayman review – engine, gearbox and technical highlights
A pair of four-cylinder engines, joined by two 4-litre sixes. Excellent manual and PDK gearboxes remain
The 718 Cayman's flat-fours are unashamedly boosted, but they do produce some impressive figures. The 2-litre Cayman develops 296bhp, while the 2.5-litre makes 345bhp in the S. The peak power for each car comes in at 6500rpm.
The biggest advantage of these turbocharged engines is the useable torque they both produce at lower engine speeds. The standard Cayman makes 280lb ft from 2150 to 4500rpm and the S 310lb ft from 2100 to 4500rpm.
This abundance of torque helps the 718 overcome the one chink in the old Cayman's otherwise blemish-free armour – its long gearing. The 3.4-litre engine in the old Cayman S only managed 273lb ft at a lofty 4500rpm, and so the tall ratios often made it feel a bit gutless in slower corners, or when the engine wasn't quite on song.
For the torque-rich turbo engines, the lack of low-down muscle isn't a problem. You don't necessarily change gear any more frequently than before, given the wide torque bands in each gear, but there's now less penalty for an early change simply to enjoy the tactile, mechanical action.
With a naturally aspirated four-litre flat-six, there are times when the six-cylinder Caymans can actually feel a little flat next to the turbocharged models – when punching out of a tight hairpin, for example.
Stick with it, though, and all the sixes come good as their magnificent response and charisma shine through. In the case of the GTS and GT4, their 394bhp and 414bhp outputs need revs to achieve, and both engines don't reach their fuel cut until 8000rpm. Similarly, they both share a 310lb ft peak torque figure that requires 5000rpm on the clock to achieve, though it does last until 6800rpm, and as a four-litre engine in a relatively light car, there's of course more shove lower down the rev range. The engine itself is effectively a development of the 3-litre in the 992, albeit without turbocharging.
Partnership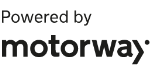 Need to sell your car?
Find your best offer from over 5,000+ dealers. It's that easy.
A six-speed manual is standard, but gearing is once again an issue though – a 'box that can pull 85mph in second gear can only provide you with limited high-rev thrills at legal speeds. The auto rev-matching is useful, and can thankfully be turned off with a button press for those who prefer the DIY method. Porsche's optional PDK gearbox is one of the best dual-clutch transmissions you can buy. It reacts relatively intuitively left to its own devices, while changes are quick, crisp and aren't accompanied by an unnecessary wave of torque or an uncomfortable jolt.
The GT4 RS's engine is something rather different, as its 4-litre flat-six is shared directly with the current 992 GT3, and while its 493bhp power figure is down 10bhp on the GT3, it's not Porsche's patriarchal system that informs it, rather a more convoluted exhaust system that now has to traverse the rear axle to find its way out. To make up for this, the GT4's induction system actually flows through the cabin from intakes that replace the rear quarter glass, making for an even more intense experience. As has become customary in Porsche's RS range, only a PDK transmission is available, but with shorter ratios and one of the best actions in the entire world, we're not complaining.