Renaultsport Clio V6 255: new arrival
evo's editor, Nick Trott, buys one of the maddest special editions ever, the mid-engined rear-drive Clio V6
The Renaultsport Clio V6 255. A motoring oddity if there ever was one. Take a big, heavy 3-litre V6 engine and drop it in the middle of a short, light Clio chassis. Hook up a rear-wheel-drive, six-speed manual transmission, inject some plumping chemicals into the bodywork et voilà! - you have a car that is rarer than a Ferrari F430, as visually arresting as a Lamborghini and as challenging to drive as a 911 Turbo. The one you see here is mine, and it cost me just £17,500.
Of course, there are those who think that spending £17,500 on a bizarre-looking Clio with the engine in the wrong place is madness. One of them is my wife. But then I bought this car for me. To fulfil a dream I'd had since I first drove a Clio V6 nearly ten years ago. To own something that I could spend as much time looking at as actually driving. To feel generally mischievous that I own a car that we'll probably never see the likes of again. As you may have already guessed, I love my V6.
Mine is number 264 of 354 RHD phase 2 Clio V6s and one of just 18 UK cars in Liquid Yellow - a wonderfully deep and lush metallic that glows come rain or shine. It has been owned and enjoyed by a couple of members of the excellent cliov6.net forum - which is where I found it for sale - and with just 10,700 miles on the clock it looked and smelled brand new. Liquid Yellow is too bright for some but to me it's the only colour a sporting Renault should be. It reminds me of early turbo F1 cars and the equally absurd R5 Turbo rally cars, of René Arnoux interlocking wheels with Villeneuve, and Jean Ragnotti's fist-bitingly impressive command of the pendulum effect. It's also nice to see that Renault itself has reverted to yellow for its 2010 F1 car...
Partnership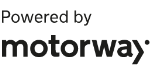 Need to sell your car?
Find your best offer from over 5,000+ dealers. It's that easy.
I can't stop driving FG55 XXL. I bought it with one eye on its future value; a child trust fund if you like. But when I look out the window I'm compelled to find excuses to take it for a spin. 'I'm just going out to clean the car, dear' (having cleaned it yesterday). 'I'm just going out to refuel the car, dear' (having refuelled it yesterday). 'I'm just going out to see what the, er, weather is like on the wonderfully twisty and turny B660, dear...'
Hence I've put around 500 miles on the car in two weeks (for the first three weeks under my ownership it was sat on my drive under a pile of snow). I've had no problems with it. It always starts first time and it always has me grinning with delight within a mile. I guess the best way to describe it is thus: a couple of weekends back I had the chance to take the following cars home for the weekend - a Bentley Continental GT Supersports, a Jaguar XFR, a BMW Z4 35i, a £35,000 Mini John Cooper special edition... or my very own, very yellow Renaultsport Clio V6 255. I took the Clio.
Running Costs
| | |
| --- | --- |
| Date acquired | December 2009 |
| Total mileage | 11,243 |
| Costs this month | £550 (insurance) |
| Average MPG | 20.0 |
| Mileage this month | 543 |