Renault Megane RS Trophy-R (2019-2020) review - is Renault's record breaker worth its price tag?
The Trophy R is arguably the most focused, and extreme hot hatch ever made, albeit at a eye-wateringly high price.
It's sad to say, but Renaultsport's hot hatch crown has slipped of late. The largely unloved previous Clio 200 is long gone, and there's no sign of a replacement, while the latest Megane has failed to really impress in spite of an appealing specification. Indeed, it was the disappointment of ecoty 2018. Surely, though, a significantly lighter and much more aggressive development of the already feisty RS Trophy can bring that lustre back for a sub-brand that once encapsulated everything that was great about a hot hatch?  
Engine, transmission and 0-60 time
The 1.8-litre turbocharged four-cylinder engine is unchanged from its specification in the regular Megane Trophy model, that is to say, 296bhp and 295lb ft of torque. These numbers seem merely adequate rather than extraordinary in 2019, but given the R weighs only 1,306kg, it's no surprise that it rockets to 62mph from rest in just 5.4-secs and goes on to 163mph. Just one gearbox is available: the six-speed manual. Renaultsport deems the heavier dual clutch 'EDC' 'box to be against the ethos of the car.
Technical highlights
At the core of the R is a significant weight loss programme and also a comprehensive upgrading of its running gear which, taken to the extreme with options, includes carbon-ceramic brakes and even carbon wheels. 
The diet yields a saving of 130kg, achieved by drastic measures - such as -32kg via a redesigned rear axle that does away with the rear-wheel steer of other RS Meganes, and -26kg from ditching the rear bench seat - and minor ones, such as -1kg from thinner side glass, and 250gms from a slightly smaller infotainment screen. There's also a carbon fibre bonnet (-8kg) and a titanium exhaust (-8kg) amongst many other savings. For an additional £12,000 there are carbon fibre wheels, which save 16kg over a RS Trophy's wheels (the standard R wheel is already 8kg per set lighter). 
Dynamically, the R benefits from Ohlins fully adjustable dampers, which allow a ride height drop of up to 16mm, and lighter springs. There's more negative camber on the front axle, and very grippy Bridgestone S007 'RS' tyres which feature a minimal tread pattern. Braking is taken care of by the Trophy's upgraded discs and new four-pot calipers, or the aforementioned carbon-ceramic option which includes even larger calipers that only just fit within the wheel rim's circumference. It's worth noting that Renault UK is only bringing two full spec Rs to the UK, and only around 13 of the 32 UK Rs are expected to include the carbon wheels option.
Partnership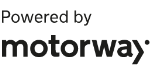 Need to sell your car?
Find your best offer from over 5,000+ dealers. It's that easy.
While the R does without an outlandish rear wing, Renaultsport has paid careful attention to the car's aerodynamics, with a bespoke underbody, a 30% larger rear diffuser that's twice as effective, and new brake cooling ducts. The carbon bonnet is now vented, and as an option the front driving lamps can be replaced with a cold air intake feed.    
What's it like to drive?
If you're expecting the instant focused thrill of the old R26R, with its drumming, whining Toyo 888s, clank of harness buckles on a half cage and breathy blast from the titanium exhaust, you may feel the new Trophy R is a little bit ordinary upon initial acquaintance. Yes, the lightweight Sabelt bucket seats clamp you firmly in position, and the thrum of the heavily turbocharged engine is immediately apparent, but there's little drama to be found inside apart from the bracing bar over your shoulder where the rear bench once was. 
Maybe the £72,140 of this example raises expectations to an unrealistic level; whatever the truth, objectively there's no way a front-wheel drive hot hatch can seem like fair value at that price point, so we'll park the whole question of price right here and get on with the review.
Predictably, losing the kilograms has done wonders for the R. It now snaps forward on command in amusingly determined fashion, and stops and turns with equal enthusiasm. Driving the R is an inevitably intense and busy experience: the titanium exhaust roars and then pops and bangs on the overrun (if the powertrain is set to RACE - the usual Megane RS driving modes apply), while the very quick steering adds its own challenge. But most of all it's due to the suspension, which is set very, very firm. 
Oddly, at very low, urban speeds, the R deals with bumps and potholes reasonably well, and while you sometimes get rocked around in the seat, it's hardly unbearable. Similarly, go absolutely flat out - not something realistic on the public road with a car of this performance potential - and it does suddenly, quite beautifully, make sense. But it's the bits in between - the B-roads and fast A roads where the unyielding aspect of the suspension starts to become a real problem. There are times when the R is unable to keep its driven wheels in contact with the tarmac, or is deflected off line. It's not so much that it's uncomfortable - which it often is - rather that it can seriously affect both the ultimate speed and driving satisfaction of the car. Factor in a surprising dose of torque steer, and driving the R quickly in classic hot hatch surroundings often feels like a wrestling match rather than a drive. 
Another frustration is those expensive carbon-ceramic brakes. It doesn't take long to figure out that their ultimate retardation abilities are extraordinary, but a combination of a light initial touch to the pedal, a surprising amount of travel, and then a heavy bite, makes them both difficult to modulate and almost impossible to heel and toe with for road driving. 
In spite of all this, there's so much raw grip and turn-in agility here that when the R does click with a road, it's hard to imagine anything being quicker from A to B. 
We also took the R to Bedford Autodrome, and it instantly felt in its element. Rarely has a car shrugged off repeated hard laps with no sign of wilting like this one. It was fast, too. Really fast, establishing a new hot hatch record and lapping half a second quicker than our existing hardcore hot hatch champ, the VW Golf GTi Clubsport S. A standard Megane RS wouldn't even see which way the R went. 
Nevertheless, even at the track, where the braking feedback is less of an issue, I still found it difficult to modulate the brakes, and never could quite get comfortable with the relationship between wheel, pedals and seat. At least the gearshift, often notchy and a little obstructive on the road, gets slicker the faster you go with it. 
Click on the links below for our review of the other Renault Mégane RS models in the range
Price and rivals
There aren't many obvious hot hatch rivals at this price or performance point, save the A45 AMG at £50,070 plus options. However, the heavyweight and muscled up (1,625kg/416bhp) AMG is a completely different proposition to the Trophy R. It's not unusual for a heavily-optioned VW Golf R to breach the £50,000 mark, and Audi's latest RS3 isn't far shy of that figure, and as we found when we ran the equivalent RS3 Saloon on the evo Fast Fleet, it's easy to send that figure rocketing with options as well.