Bentley Conti GT Supersports Convertible review
Bentley's quickest ever drop-top offers the wind in your hair at 200mph. A windswept Harry Metcalfe reports
What is it?
Billed as the fastest, most potent Bentley drop-top ever built, the Continental Supersports Convertible offers luxury open-top motoring with the bonus of 202mph potential, if needed.
Technical highlights
The convertible Supersports gains all the performance tweaks first seen on the coupe version of the Supersports introduced last year. So we have an uprated W12 engine capable of running on E85 bioethanol or petrol and punching out 621bhp and 590lb ft of torque thanks to a seven per cent higher boost pressure and a ten per cent increase in charge cooling. There's also faster gearchanging (93 milliseconds vs 200) thanks to a revised six-speed ZF automatic gearbox and a programme of weight saving adding up to 90kg being shed compared to the standard Continental GTC Speed.
What's it like to drive?
Very like a Continental GTC Speed really. For all the improvements listed, on the heavily policed roads around our Colorado test route, the Supersports Convertible didn't seem to have the nutty feel of its Coupe brother. It should be pointed out here that despite all this weight saving this is still a 2395kg car, some 155kg more than the Supersports Coupe (and an identical amount more than the Porsche Cayenne Hybrid, too) and this extra bulk makes itself felt via a slight blunting in agility compared to its coupe brother.
But with 621bhp and a trick gearbox eager to keep the engine spinning within its powerband, travelling extremely quickly is still ridiculously easy. Add in the exemplary 4wd traction with a 60:40 torque split in favour of the rear, a 50mm wider rear track, terrific carbon disc brakes (with massive 8-pot callipers at the front), bespoke Pirelli ultra-high performance tyres, great visibility and a liberal ESP program and it's no wonder this Supersports Convertible is more than capable of keeping most sports cars in check when challenged.
Partnership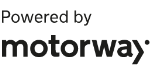 Need to sell your car?
Find your best offer from over 5,000+ dealers. It's that easy.
How does it compare?
Key rivals to this Bentley are the Aston Martin DBS Volante and Ferrari California, both of which drive very differently to the Bentley. Many people like the weighty feel Bentley purposely build into their cars as it gives a feeling of invincibility when you're pressing on but if you're looking for a more dynamic feel from behind the wheel, then those two rivals do a better job.
Anything else I need to know?
This Supersports Convertible is the most expensive version of the highly successful Continental range Bentley has ever offered, at £178,300 before extras. Adding options like the superb Naim audio system (£5150) or trick satin paint finish used on some of the press cars (£22,000) and the 'price as tested' can easily rise above £200,000, which seems very expensive to me. At least the superbly supportive carbon backed seats and carbon ceramic brakes are standard fit on all Supersports models.
Specifications
| | |
| --- | --- |
| Engine | W12, 5998cc, twin-turbo |
| Max power | 621bhp @ 6000rpm |
| Max torque | 590lb ft @ 2000-4500rpm |
| 0-60 | 3.9sec (claimed) |
| Top speed | 202mph roof up (197mph roof down) |
| On sale | Now |