Subaru BRZ (2012 - 2021) review – can it match the Mazda MX-5?
Blessed with an excellent, involving chassis, but feeble engine and poor tyres prevent the BRZ from achieving greatness
The Subaru BRZ, much like its close relative the Toyota GT86, serves up many of the fundamental elements needed for a truly enjoyable sports car. It has a solid structure, an excellent seating position, a low centre of gravity, a balanced chassis and brilliantly malleable handling.
It's far from being the fastest car on the road, but it's interactive and involving in a way that even many hot hatchbacks at this price point struggle to replicate. There's a definite sense that the engineers behind the BRZ truly enjoy driving, and you can really engage with the mechanical components.
> Limited-run Subaru WRX STI S209 pricing announced
But the way the BRZ drives isn't perfect. Its engine, although lively and responsive, doesn't have the grunt to help you exploit the car's rear-wheel-drive layout as often as you might want. Consequently Subaru has fitted the BRZ with skinny, low-rolling-resistance tyres to allow the car to break traction more easily. In reality though, the tyres only make your inputs feel indistinct and erode the strong connection you can build with the BRZ.
Thankfully, Subaru should have a chance to rectify some of these misgivings, as it recently confirmed it intends to develop a second-generation BRZ. Until then though, this BRZ is a hugely likeable but imperfect sports car.
Subaru BRZ: in detail 
Prices, specs and rivals
The Subaru BRZ is now only available in one trim level, simply called BRZ, and starts at £31,995. If you're thinking that sounds a little expensive, you'd be right – the BRZ has been much cheaper in the past, dipping as low as the £25,000 range at one point, but like the Toyota GT86 sister car, the BRZ is built in Japan.
Partnership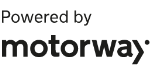 Need to sell your car?
Find your best offer from over 5,000+ dealers. It's that easy.
That leaves both cars at the mercy of exchange rates, and as well as leading to fluctuating prices, that also means Subaru has trimmed off the more affordable trim levels it used to offer. The number also includes the hefty first-year VED figure of £1280, on account of its 196g/km CO2 rating.
On the plus side, the resulting car is well equipped. Mechanically it gets a limited-slip differential as standard, like its Toyota cousin, as well as features such as keyless entry, a 7-inch infotainment screen with navigation and DAB, LED headlights, 17-inch alloy wheels, heated leather/Ultrasuede seats, climate control and more. That's broadly the kind of kit you'd expect in other cars at this price point, and it's worth remembering that as it's a bespoke sports car, Subaru doesn't have the benefit of a large-volume hatchback platform to spread its costs.
The BRZ's most obvious rival is the Toyota GT86. They are both essentially the same car, with the same drivetrain and body, and are only defined by minor tweaks to the exterior and the chassis. Choosing between the two really only comes down to which one you prefer the look of, or which badge you prefer. Price may play a factor too though, as you can get a GT86 from £27,830, comfortably undercutting the BRZ, albeit packing less equipment in its lower trim level.
Other rivals are getting thin on the ground. After the disappearance of Fiat and Abarth's 124, the Mazda MX-5 is the only other small, rear-wheel-drive sports car on the market at this price point, unless you count some of the lower-end variants of BMW's 2-series – a 220i M Sport with 181bhp is roughly equivalent and costs £32,940.
The Mazda, meanwhile, is a proper lightweight, has a stronger engine despite having less horsepower than the Subaru, and offers full convertible or retractable hard-top variants. It too has had a price increase recently, with the closest equivalent – the RF 2-litre Sport Tech – coming in at £30,295.
Then there's the hot hatchback option. Most of our favourites are available around the £30k mark, with the class-leading Civic Type R matching the Subaru on price and offering much greater performance. What none can offer is a rear-wheel-drive chassis or the BRZ's low-slung lines, but if you're a fan of front-wheel drive the level of performance and ability in this class is now hard to beat.