What is an EV?
The hybrid performance car is no longer an oxymoron. Here's how manufacturers are using this new tech to make them better, not just greener
This is where the electric car enters the scene. There is no combustion engine at all, instead an EV is driven entirely by one or more electric motors, powered by a substantial battery pack. There are lots of limitations to electric cars, such as their reliance on an infrastructure that is still very much in its infancy in the UK and other developed countries. The origin of the electricity is another variability as to an electric car's green credentials, likewise the environmental impact of their more resource-heavy construction, but while it's easy to take a negative stance as an enthusiast, electric vehicles are generally cleaner than their combustion counterparts when the whole life cycle is taken into consideration.
From a performance perspective electric motors, with their instant torque, flexible packaging and ability to more easily be augmented between the wheels, are arguably more dynamic than their petrol counterparts. But with one critical flaw: weight. As with plug-in hybrids, electric vehicles that have a long range require a large battery pack – those in top-level Teslas and the new Porsche Taycan are up to 100kWh, weighing anywhere between 600 and 700kg. This huge mass is able to be flexibly packaged though, generally finding a home along the bottom of the chassis, to which both axles are mounted.
Pioneered by Tesla in the Model S, and now utilised by Porsche in its new Taycan, this layout places almost all of the mechanical weight as low as possible in the chassis, keeping the centre of gravity low, therefore disguising the weight. A Taycan Turbo S hits the scales at an astonishing 2370kg, but drives like a significantly lighter car. Acceleration from modern electric motors is another draw, as their instant torque delivery makes them feel faster than the figures would suggest.
From an emotional perspective though, electric powertrains still for now lack the variability or involvement that comes not just from a combustion engine's noise, but character and delivery. Revving beyond 9000rpm in a Porsche GT3 RS, the wailing howl of the V10 in a Lexus LFA, or the off-beat burble of an AMG V8 at idle resonate in a very different way to the distant hum of an electric motor. This is something no sub-two-second acceleration time will be able to make up for.
Full EV performance cars
Partnership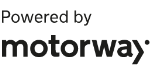 Need to sell your car?
Find your best offer from over 5,000+ dealers. It's that easy.
Pro: Instant torque makes many electric powertrains quicker than IC alternatives; green, and most flexible packaging
Con: Susceptible to limitations of infrastructure; emotionless