Michelin Pilot Sport 4 review
The Michelin Pilot Sport 4 is often considered the finest all-round performance tyre on sale, but how does it stack up to its new competition?
The Pilot Sport 4 is Michelin's high performance summer road tyre, and we had high expectations in spite of the fact our test pitted it against a group that included equally well known and respected brands.
Although it's a summer fit, according to Michelin the tyre has been designed to generate high levels of reactivity and steering control on wet roads, to demonstrate excellent wet braking, and also to be resistant to wear. That ought to make it ideal for Britain's mixed summer conditions.
> Best car tyres: evo performance tyre test
The manufacturer boasts of a tread pattern that adapts continuously to the road using Dynamic Response Tech to optimise contact and steering control. The tyre is constructed from a new mix of elastomers and hydrophobic silica that, when combined with wide grooves and an optimised tread pattern, is designed to ensure top-notch braking performance.
Size tested: 235/35 ZR19
Test vehicle: Volkswagen Golf GTI
Price when tested: £142
Available size range: 205/55 ZR16 - 325/30 ZR21
Location: Hanover Test Track/MIRA Proving Ground
Tester's notes
We tested the Michelin Pilot Sport 4 alongside the following rival products in the 2020 evo Performance Tyre Test held at Continental's Hanover test track and MIRA in the UK: Continental SportContact 6; Dunlop Sport Maxx RT2; Goodyear Eagle F1 Supersport; Nokian Powerproof; Pirelli PZero (PZ4); Vredestein Ultrac Vorti. 
In spite of the manufacturer's claims and some excellent test scores, we subjectively ranked the Michelin Sport Pilot 4 only 7th for wet handling. Although it had the 4th fastest lap time on the wet track and offered good stability under braking, sharp turn-in and great traction, the impressive front-end feel was compromised by a rear end that seemed loose at times, giving the car a nervous feel. However the tyre triumphed in the wet circle with the highest lateral G and fastest lap times. Impressively the Michelin also topped the table for both wet and dry braking, and by some margin in the wet. 
It's performance was middling in the straight line aquaplaning test, but a bit off the pace when we measured lateral acceleration in the curved aquaplaning section.
Partnership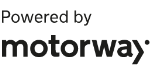 Need to sell your car?
Find your best offer from over 5,000+ dealers. It's that easy.
In the dry handling tests the Michelin excelled, not only recording the fastest lap but also impressing with a feel that was keyed to the surface, grippy and stable, and carrying speed with confidence through even the most challenging corners. The result? The Michelin Sport Pilot 4 was the worthy winner of the 2021 evo Performance Tyre Test crown.
Test results: Michelin Sport Pilot 4
The full test results for the Michelin Sport Pilot 4 are below...
Test category

Result

% of best rival result

Ranking

Wet handling 

Lap time

Subjective score

46.8secs

54.5pts

98.3

87.9

4th

7th

Wet circle lap time

12.39secs

100

1st

Wet braking distance

26.0m

100

1st

Dry braking distance

33.6m

100

1st

Rolling resistance coefficient

0.873

95.2

3rd

Aquaplaning max speed

72kph

96.8

3rd

Curved aquaplaning lateral acceleration

2.73m/s2

80.8

6th

Dry handling

Lap time

Subjective

52.15secs

63pts

100

100

1st

1st

Road route

25pts

100

1st

Overall

 

96.5

1st