Vauxhall Astra VXR - Fast Fleet
It's been one long long-term test, but even after 15 months and 37,000 miles, Ian Eveleigh will still miss his Astra VXR
Bloody fast, innit?' That one phrase cropped up nearly every time someone borrowed the Astra VXR during its 15 months with us. Strangely, though, it was usually preceded by the speaker lowering their voice, as if they didn't want anyone else to hear them expressing praise for the Vauxhall.
I suspect the reason for this was that our earliest encounter with the latest hot Astra (evo 083) left a decidedly lukewarm impression and the lingering aftertaste of a three-and-a-half-star rating. No wonder there was a slight reluctance to admit any great admiration for the VXR – if you enjoyed it too much, maybe you'd 'lost it'.
But the hushed compliments kept coming, some saying that they didn't know why we had such a downer on the car, others that they preferred it to the Focus ST. Then finally, when the arrival of the new Civic Type-R triggered a group test in which our long-term Astra was included (102), things became clear. Turns out that that first test car was a bit of a duffer, and KE55 OFA was a much stronger performer. Star ratings were revised. All of which was a great relief, because, if nothing else, it confirmed that I wasn't losing it.
Despite not having high hopes for the VXR upon our long-termer's arrival, the initial impressions were good. Everyone agreed that it looked the part. The jutting chin, the side skirts, the rear spoiler, the chunky (standard) 18in alloys – all proper hot-hatch styling cues. Even the old-school solid red paint seemed to work. A proper hot hatch colour.
Inside things were lifted by a VXR gearknob (oddly shaped and with scratchy stitching), a chunky, leather-covered steering wheel, and, best of all, Recaro seats. Our car also benefited from the optional (£1250) CD 70 audio/satnav system – a fine bit of kit, both in terms of its sound quality and its direction-giving capabilities.
Partnership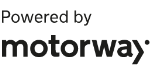 Need to sell your car?
Find your best offer from over 5,000+ dealers. It's that easy.
The Astra's biggest selling point, though, was its 2-litre turbo engine, offering a then class-leading 237bhp (the Mazda 3 MPS has since topped this, with 256bhp). Despite promising to get the VXR from nought to 60mph in 6.2sec, the best we could extract from KE55 was 6.7sec; even when on a strict diet of 99 RON super unleaded; slight flat-spots in the power delivery when accelerating flat-out from a low starting speed seemed to hamper progress (we've encountered the same problem with other Astra VXRs we've driven, too).
But, as is often the case, the figures didn't tell the whole story. In real-world driving, the Astra was indeed 'bloody fast'. Beyond around 2500rpm, with the turbo in play, ample acceleration was only ever an ankle flex away (you could argue too small an ankle flex away, but more about that later), and while the almost jet engine-like rasp from the 'tuned for sound optimisation' trapezoidal tailpipe wasn't the nicest of accompaniments, there was no arguing with the way the VXR could effortlessly pile on speed. Its overtaking punch was perfect.
On less than perfect surfaces, though, those overtakes would sometimes have you taking an extra-firm grip of that thick steering-wheel rim. Transmitting 237bhp and 236lb ft through the front wheels inevitably resulted in torque steer under hard acceleration, added to which was the VXR's fondness for following ruts in the road – both under acceleration and braking – a problem which, we discovered, got much worse as the front tyres wore down and the amount of 'give' in the tread blocks reduced.
Swapping the front wheels with the rears when the fronts tyres had around 4mm of tread left (and the rears had barely begun to wear) proved a canny way to alleviate this problem without having to resort to buying new rubber too early.
Tramlining aside, the VXR's ability to take on a rough B-road always impressed. No doubt as a result of its Lotus-tuned set-up, the car seemed to skim across the surface rather than thump it into submission.
Unfortunately, come the corners, this lightness of touch was also accompanied by the feeling that the front tyres weren't biting into the tarmac as much as they might. It was just a feeling, though – a couple of track sessions revealed that there was more grip on offer than the feedback through the steering might have you believe, but it never felt natural to delve too deeply into that zone, particularly on the road, particularly in the wet. Having said that, when, at around 25,000 miles, we changed from the original ContiSportContact 2 tyres to a set of Michelin Pilot Exaltos, the Astra's near-the-limit feedback improved notably (in the dry, at least), making it far more relaxing to hustle along.
On smoother surfaces, there was always the temptation to try the VXR's Sport mode, which added weight to the steering, firmed up the damping and amplified the effect of the throttle pedal. Away from the track, though, this nearly always disappointed – to the point where I eventually gave up trying to use it. While the change to the steering was welcome, the firmer damping tended to emphasise the tramlining and the more sensitive accelerator pedal smacked of gimmickry.
Ah yes, the accelerator pedal. If one thing marred the Astra VXR experience, that right-hand pedal was it. With the turbo on-boost, what would seem like a reasonable, small amount of additional pressure on the accelerator would often have the Astra lurching forward disproportionately; ease off a touch too much and the car would slow with a jolt. Yet try to blip the gas between gears for a smooth downchange and you got… next to nothing. Suddenly a prolonged, foot-virtually-to-the floor jab was required to get the engine to respond. Heel-and-toeing felt so unnatural that I gave up trying.
This inconsistent behaviour not only affected press-on driving, but also meant that giving a chauffeur-smooth ride when you'd got passengers on board always took a bit too much of your concentration. Which is a shame, because the VXR was otherwise quite capable of doing calm. Long-distance journeys were effortless, the engine gently humming at a relaxed 3000rpm at 80mph in sixth, with no obtrusive exhaust or wind noise.
In fact, the VXR appears to have little to fear as a practical proposition. Around town the only spanner in the works was the high, slot-like rear window, which made parallel parking tricky; nothing that the optional (£350) parking sensors wouldn't fix, though. Fuel consumption was perfectly acceptable for a car of its class, averaging in the high 20s on a commute that took in plenty of fun B-roads, and easing into the 30s on a more relaxed cruise.
On top of this, KE55 remained utterly reliable. The only unscheduled attention it required was some fresh front brake pads and a bleed of the fluid (cost: £131) after the brakes began to feel decidedly 'off', although to be fair they had been subjected to some particularly hard use (a trackday and an appearance at Fast Club in issue 091). This work was carried out at the same time as KE55's first and only service, just shy of 19,000 miles, which itself cost £120.
Another service would be due shortly the car left us, at around 38,000 miles, while a couple of half-litre splashes of oil were required to keep things topped-up between services. But that's it. Nothing broke, fell off or stopped working, and after all those miles the interior still felt solid and remained creak- and rattle-free, leaving the impression that this Vauxhall is built to go the distance.
The Astra VXR has become a more common sight on our roads during the time we've had KE55. Over 3100 Astra VXRs have been sold in the UK to date (production is limited to 2500 a year), and I can see why it's so popular. It's got the looks, and its exhilarating wild side and sheer pace make most of its rivals feel a bit steady in comparison. Yes, it's got flaws, but if anything (accelerator pedal aside) they come across as the kind that add character and add to the challenge, making you strive to get the best from the car, causing it to hold your interest in the long-term.
Despite spending all those months and covering all those miles in our VXR, I never got tired of it. Not for one second. I'm going to miss it more than I could ever have imagined I would.
Running Costs
| | |
| --- | --- |
| Date acquired | February 2006 |
| Total mileage | 37,214 |
| Costs this month | £0 |
| Duration of test | 15 months |
| Average MPG | 30.1mpg |
| Servicing costs | £120 |
| Consumables | £7.49 (oil), £131 (brake pads and fluid bleed), £516 (four tyres) |
| Extra costs | £10 (wheel swap), £10 (aerial) |
| Price new | £20,995 – £18,995 basic, plus £750 (xenons), £1250 (satnav) |
| Trade in value | £12,450 |
| Depreciation | £8,545 |