Vauxhall Corsa VXR review - can it match the Ford Fiesta ST? - Vauxhall Corsa VXR ride and handling
The Corsa VXR is faster and more composed than its predecessor, but its rivals are a tough bunch to beat
The new Corsa VXR feels more refined than the previous model in terms of long distance comfort. Whereas the old model would constantly bounce its way along a motorway, this new version is altogether more settled and relaxing. The driving position is also better, with the driver sat a little lower to the floor.
Despite that improved comfort, it absolutely does retain the original's terrier-like immediacy and sense of aggression when driven hard on the road. The front axle is very reactive to steering inputs, so the car darts into the apex without hesitation. As before there is a degree of body roll – as though the car is taller than it actually is – but that simply allows the driver to feel the limit of grip through the chassis and there's enough composure to prevent the car from losing control of its masses.
The chassis finds strong mid-corner grip, which allows the driver to carry enormous speed down a road, and fitted with the optional LSD it'll get its power down early and very cleanly. That differential also gives a very clear sense of pulling the car through the corner, so the driver can actually tighten the line by getting on the throttle without worrying about power understeer.
There is less sense of that LSD directing the forces back through the steering, which is something the engineers are very proud of. In strict technical terms that is an improvement, but it does seem like a shame to lose that sense of contained violence that so set the previous Corsa VXR Clubsport apart from its rivals. Fitted with the LSD traction is enormous in the dry and still impressive in wet conditions. 
The steering feels very alert and responsive, to the point of being jumpy. It also has a strong self-centring effect, which can make it feel elastic and hyperactive. There is plenty of precision and the weighting is natural, though. 
Partnership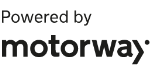 Need to sell your car?
Find your best offer from over 5,000+ dealers. It's that easy.
Perhaps the single biggest improvement over the old car is in the damping across a bumpy road. Whereas that version would skip and bounce – which, combined with the aggressive differential and boosty power delivery, made for a very busy driving experience – this new model is more settled and composed, particularly at the point where it's running out of suspension travel. That degree of bounce hasn't been eradicated entirely and a Fiesta ST would be more settled still, but it's a big improvement nonetheless.