Honda Civic review - decent looks but it's no Type-R
Honda's edgy looking Civic brings plenty of style, backed up by substance.
evo Verdict
The Type R might be the Civic that's gunning for Nürburgring glory, but the more bread-and-butter models gain a touch of sparkle from their apex-chasing relation. Revisions in 2015 brought new head- and tail lights as well as chassis changes that promise a more agile, more entertaining Civic.
A highlight is the twin-turbo 1.6-litre turbodiesel engine, Honda's determined engineering strategy to produce a more petrol-like drive making for a smooth and unusually rev-happy diesel engine. Five-door hatchback and Tourer estate body styles are offered and while the boot in the hatchback is already generous, the Tourer's builds on that, and gives rear-seat passengers greater headroom, too.   
evo Tip
Along with the obvious head- and taillight revisions for 2015 come some changes to the chassis. All new bushes, revised damper rates and recalibrated power steering bring improvements to agility, control and stability without being detrimental to the ride comfort.
>Read our Honda Civic Type R review
The technical changes also include Agile Handling Assistant, which brakes the inner wheels on turn in and outer wheels when returning the steering wheel to the central position to improve responsiveness and stability. Combine this with Vehicle Stability Assist, which improves traction and the Civic's a lot sharper and more interesting to drive than its somewhat forgettable predecessor. Sport models look best, with body colouring extending around the rear spoiler area and dark 17-inch alloy wheels as standard.
evo Comment
The Civic, in all but its most extreme versions, has consistently struggled to offer the entertaining driving experience some of its key rivals can. The changes Honda has made go some way to addressing that; not only does it looks sharper, but the extensive chassis revisions bring some agility and control to make it a more engaging and interesting car to drive more of the time.
The looks won't be to everyone's taste, likewise the somewhat busy dashboard and instruments, but Honda's diesel engine is among the class best on the road.
Partnership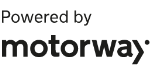 Need to sell your car?
Find your best offer from over 5,000+ dealers. It's that easy.
Performance and 0-60 time > Barring the Type R, the mainstream engine choices are competitive in their class but don't expect sub 10 sec 0-62mph times. Read all about the Honda Civic's performance here 
Engine and gearbox > Gearbox choice is restricted to six speed manual for entry level models. Five speed auto available with range-topper. Read all about the Honda Civic's gearbox here
Ride and handling > 2015 updates see completely revised suspension for added comfort. Read all about the Honda Civic's handling here
MPG and running costs > Efficient engines and low road tax make the Civic a cheap car to run. Read all about the costs of running a Civic here
Prices, specs and rivals > The Civic is right in the middle of the ultra-competitive affordable hatchback market. If you're after something that looks a bit different, then the Civic is a safe bet. Read all about Civic rivals here
Interior and tech > The Civic interior is unconventional, but not necessarily the most exciting place to be. Basic tech spec is good however. Read all about the Civic's interior here
Design > The Civic's looks are what make it interesting over competitors. Read all about the Civic's design here