Litchfield Volkswagen Golf GTI Clubsport 2023 review
With a 400bhp motor, Nitron suspension and a host of other goodies, the Litchfield GTI Clubsport is a manic interpretation of the staple hot hatch
It's hard to believe but Litchfield does have time to work on other projects beside my Porsche 996. Mostly ones that are rational and have a chance of commercial success. So it makes sense that the Golf GTI has been treated to some Litchfield love and attention. Don't forget, what works for a Golf GTI in terms of performance upgrades also works for an Audi S3, Golf R and a host of fast models from Cupra to Skoda. Get this right and there's a big market and lots of customers looking for a bit of excitement. That sounds great in theory, but so far we've not really gelled with the latest Golf in any of its guises. There's a real danger that more power might just highlight the shortcomings already discovered. 
Litchfield understands our own reservations regarding the 8th generation Golf and, hence, this demonstrator is more than simply a GTI Clubsport with more power. However, you can pick and choose from the components fitted here and, should you so desire, a GTI with over 400bhp and no suspension modifications whatsoever could be yours. Personally, I'm not sure I'd recommend that and Litchfield tends to agree, which is why this car also features Litchfield-specific Nitron NTR Roadsport adjustable suspension. Overall, it's a stiffer set-up than standard but it's initially more compliant to improve traction and overall is said to be much more composed. We'll see. Sadly, Litchfield can't rectify the soul-destroying, infuriating and plain awful user interface, which I'm sure many owners would pay handsomely to remove. 
I'll refrain from describing the touchscreen and how to unlock the various modes in the GTI Clubsport (I save that for my therapist) and instead focus on the driving experience and the work carried out. It's important to note that the GTI Clubsport and Golf R benefit from a larger turbocharger as standard from the factory and are therefore a really good basis for tuning. This is a Stage 2 tune, featuring an R600 intake kit, a much bigger turbo elbow, a massively higher flowing Forge Intercooler plus a Milltek cat-back exhaust system. The result is a frankly astonishing 400bhp and 390lb ft. The work is covered by a 12-month warranty and costs £3990 including VAT. 
Partnership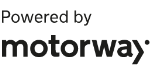 Need to sell your car?
Find your best offer from over 5,000+ dealers. It's that easy.
On roads near Litchfield's base in Tewkesbury the first impression of this car actually concerns the suspension. It's smoother and calmer but also does a great job at keeping the body under tight check. There's plenty of adjustability here and this is Litchfield's 'everyday' setting but very clearly it both eases the Clubsport's busy ride and sharpens the car's focus. The Nitron set-up is £3070 fitted and Litchfield also reconfigures the ADAS systems at the same time to ensure the active safety works just as effectively as before. This is another little reminder of the attention to detail here. Your insurance may be invalidated if alignment is changed or tweaked and the ADAS hasn't been programmed to suit. This car also has 18-inch Protrack wheels, saving 2kg per corner when fitted with Michelin P4S tyres and increasing the track by 7mm. 
Those tyres really have their work cut out when you do start to explore the power. This is a madly fast hatchback. The top-end is particularly impressive, zipping to the limiter with incredible energy and then hitting ferociously again as you flick for the next gear. The Golf might not be the last word in handling delicacy, but the way it puts down all that torque is admirable. Yes, there's wheelspin even beyond the national speed limit if you go looking for it, but the way it fights for traction, meandering ever so slightly under the torque load, is a real surprise. It also adds an element of raw excitement that's sadly lacking from the standard GTI Clubsport. 
Corners come thick and fast as this Golf shrinks the straights considerably and again, the revised suspension magics up more bite, more attitude and a chunk of extra adjustability, too. The steering isn't exactly overloaded with texture but there's enough information to lean on the front tyres with confidence on a trailing throttle, feel the rear lighten and help point the car at an apex and then apply the throttle to unleash hell. It's funny, I kept finding myself thinking I was at full throttle only to realise there was another few millimetres of travel. That last squeeze is like a light switch and the engine finds another level of sharp-edged response. It's slightly manic but also endlessly impressive. It's hard to believe that such a smooth, civilised 2-litre engine can summon-up this level of performance.
At a very wet race circuit the Litchfield-tuned Golf doesn't always wheelspin. Sometimes it's parked in the pit lane. It doesn't always understeer, either. However, in damp conditions it's not easy to get the car moving around as the Golf's inherent nose-led balance is tricky to drive around. Even so, there's enjoyment to be had from the sheer savagery of the engine and the discipline required to meter out the performance and try to get the car driving neatly through a corner. Or just throwing it in backwards hundreds of yards before the apex with fingers crossed. This is not a car about nuance and tactile reward. Goes well though, that's for sure.