Volkswagen Golf R32
Spacious, well built and complete with the glorious V6 soundtrack. We'll miss VW's R32
It's always painful watching your long-termer leave the car park for the last time, but knowing I won't be able to jump into the unflappable R32 at the end of the day to carve through the freezing early-evening grime makes this one hurt more than most.
It feels like a lifetime ago that ZVB first appeared at Evo Towers, so long ago in fact that the initial disappointment at it having a DSG gearbox seems like a distant dream. I remember the morning when I arrived at the office to find my gleaming new long-termer waiting for me. Excited, I walked up to it and peered through the window, my eyes scanning the airy cabin, taking in the supportive-looking seats and the beautifully finished dash. Then I spotted the auto shifter sitting where there should have been the lever for a slick six-speed manual. At first I thought this R32 was in for some other test, that mine must still be on its way, but when I walked into the office and everyone called me grandad, I knew the auto Golf was mine.
I managed to get over the initial disappointment by convincing myself that if paddle-shifting was good enough for Schumacher and Loeb, it was good enough for me, but when the first drive highlighted that one of the paddles was intermittently malfunctioning, my desire for a manual 'box and an extra pedal only strengthened.
I can't pretend otherwise – for the first few months the stuttering DSG overshadowed all the positive aspects of the R32. Bovingdon, Vivian and myself all spent time with it, and all found the gearbox to be a huge distraction when in auto mode. It seemed to be at its most nervous when confronted with a junction, usually panicking itself into a gear or two lower than you actually needed then firing you up the road with the engine screaming. Thankfully an early visit to Autohaus Northampton got both paddles working as intended and I could turn my back on the clunky, confused auto mode and take control of things myself.
Partnership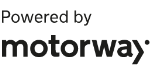 Need to sell your car?
Find your best offer from over 5,000+ dealers. It's that easy.
The seamless shifts were hugely impressive, and when matched to the torquey delivery of the 3.2-litre V6 the result was a constant wave of addictive acceleration. Things got even better when the swell propelled you towards a corner and you found the insistent surge matched by a chassis more than capable of exploiting it. The R32 could really shock with its cornering speeds, but the biggest surprise was just how easy it all was. With both hands always on the wheel and with no time wasted heel-and-toeing, it was fast becoming obvious that there was a place for DSG after all.
A few months in, I decided to see just how far the mk5 R32 had come by getting it together with a mk4 version (evo 106). Neil Webb was kind enough to let me drive his pristine example and I discovered that the original R32 was surprisingly different to the current one – better looking and much more characterful, but undoubtedly a few steps behind in performance terms.
Inside, the newer car also felt light years ahead as a day-to-day prospect, with Audi-chasing trim quality, every toy you could ever want and the kind of space that is usually only afforded to white-van men. My only complaint was that the iPod dock in my car sometimes failed to recognise that there was an iPod attached.
During its stay with us ZVB had just one service, at 12,000 miles, costing £194.99. Pricey for a Golf, but maybe not so expensive when you consider the big V6 and complex transmission beneath that plain-Jane exterior. The service also highlighted that the original Continental tyres were looking fairly tired, so soon after they were replaced with a set of Goodyear Eagle F1 Asymmetrics – the winner of our tyre test in issue 110.
At £532 for four they weren't cheap, but as 225/40 18s they weren't exactly small either. Initially they seemed like a waste of money, as the lack of grip had me seeing the traction control light a lot more than usual. However, once they'd settled in, the Golf cornered faster than ever, and I had to concede that the tyre test team had done some testing over in Rome rather than just sunbathing.
As I watched ZVB roll away, I couldn't help wonder what could replace it. The R32 is so good in so many ways. It's quick, spacious, beautifully built, well equipped and cool enough to turn up anywhere in. Then to top it all there's that glorious V6 that gives the car its character. Its deep reserve of power and rich soundtrack undoubtedly elevate you above Mr Average in his four-cylinder hatch. Whether this feel-good factor is enough to make you part with over £25K for a Golf is up to you, but if you do, despite the strengths of DSG, you should still go for the manual. You'll get home slightly later, but you'll have a lot more fun.
Running Costs
| | |
| --- | --- |
| Date acquired | November 2006 |
| Total mileage | 18,873 |
| Duration of test | 14 months |
| Average MPG | 26.8mpg |
| Servicing costs | £194.99 (service) |
| Consumables | £532 (four tyres) |
| Price new | £25,570 |
| Trade in value | £18,000 |
| Depreciation | £7570 |