New Alfa Romeo 33 Stradale supercar revealed
Alfa Romeo's long-rumoured supercar lives, taking inspiration from the '60s Tipo 33 and built on Maserati's MC20 chassis with either a 607bhp twin-turbo V6 or as a 750bhp EV
The new Alfa Romeo 33 Stradale has made its global debut, with the famous Italian marque's long-rumoured and highly anticipated road-going supercar project finally a production reality.
A low-volume reality, however: echoing the name, only 33 cars will be built. All have already been sold, with the order book filled in 2022 at its early preview at that year's Formula 1 race at Monza – fully 12 months before its reveal at Alfa Romeo's museum in Milan. While the price hasn't officially been disclosed, and according to CEO Jean-Philippe Imparato it never will be, evo sources have suggest a pre-tax price of €1.7m. Each will be built to a unique customised spec, with three official colours offered with customers able to select any colour they wish. The first example will be delivered on 17th December 2024 with production ending in 2026. There will be no Spyder or further derivatives built. 
The new 33 Stradale takes inspiration directly from the 1967 car of the same name, a road-going evolution of the Tipo 33 endurance racing car of which 18 examples were built - although no one knows where chassis number 18 actually is, and a long-standing muse for car designers both inside and outside the Alfa Romeo company. The new car has been offered to customers with a choice of powertrains: a fully electric, battery-powered model, or a version powered by an evolution of Alfa Romeo's twin-turbocharged V6 engine.
Design
The new 33 Stradale's styling has been overseen by Alfa Romeo's head of design Alejandro Mesonero-Romanos, who joined the company in 2021 having previously been design boss at Seat and briefly in charge of Dacia design at Renault.
Much of the bodywork is carbonfibre, over a structure many familiar with Maserati's MC20 supercar will recognise (a car, ironically, that started life as a stillborn Alfa Romeo project...). Using a carbonfibre monocoque with aluminium subframes, the 33's roof structure is a mix of carbon and aluminium with a pair of carbon butterfly doors that are cut into the roof. The rear window is made from weight-saving polycarbonate.
Partnership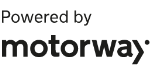 Need to sell your car?
Find your best offer from over 5,000+ dealers. It's that easy.
Measuring 4.6-metres in overall length the wheelbase is 2.7-metres long, with the 33 Stradale measuring 2.1-metres wide wing mirror tip to wing mirror tip. At 1.2-metres high it's a squat, lithe car that adds some bulk to the original's svelte lines. To save you looking them up, it's measurements are identical to an MC20 yet the Alfa looks smaller bodied and more delicate.  
The 33 cars will be assembled by the Touring Superleggera coachbuilding company, a historic name which specialises in building one-off and low-volume commissions based on rebodied existing cars. 
Alfa Romeo CEO Jean-Philippe Imparato has implied more low-volume, custom-built Alfas could be on the cards, stating: 'The new 33 Stradale is the brand's first custom-built car since 1969, and I promise it will not be the last.' Although there will be no additional 33 derivatives. 
There are no active aero surfaces on the car, a wish from customers who didn't want spoilers on their treasured Alfa; nevertheless, Alfa Romeo claims low drag and negative lift at higher speeds – a drag coefficient of 0.375 is quoted. Aerodynamic solutions include air intakes incorporated into the headlights to both feed the radiator and channel airflow, and aerodynamic winglets which double as the door mirror supports.
The front and rear one-piece bodywork sections open symmetrically in a mirror image as per the original: a deliberately theatrical touch as well as allowing easy access to the 33's innards.
Powertrain
The petrol engined option uses a twin-turbo 3-litre V6, expected to produce 607bhp. Alfa Romeo tried its best to avoid providing too much detail as to the engine's specification, only confirming that it is a development of the Giulia Quadrifoglio's 2.9-litre turbo-charged V6 and is positioned longitudinally in the middle of the car. Maserati MC20's Nettuno 3-litre twin-turbocharged V6 is also a further development of the Alfa engine, but with its own cylinder heads, compression ratio and pre-chamber ignition system. 
Petrol-engined 33 Stradales will be rear-wheel-drive only, with the same eight-speed transmission dual-clutch Tremec gearbox fitted to the MC20 as opposed to the Giulia's eight-speed ZF automatic, an e-diff will also be fitted.
Electric versions will use an 800v architecture, will be fitted with an 102kWh battery (90 kWh useable) and all-wheel-drive, with a target total power output of 750bhp with an estimated range of 280 miles. Alfa's engineering team will decide if it will follow Maserati's MC20 Folgore with a tri-motor set-up or only use one motor for each axle. 
Performance and handling
Regardless of the powertrain the 33 customers selected (at the car's reveal the split was between 70 and 80 percent opting for the V6 with the remaining going for the EV option, although Alfa said some customers are considering changing their ICE order for an EV to 'make a statement') are claimed to have a 200+mph top speed, with the V6 topping out at 207mph the BEV at over 192mph, 0-62mph for both models will be below three seconds.
Alfa promises the car will be at home on both track and road, with Strada and Pista drive modes provided that includes a launch control function. Double-wishbone suspension all round, active dampers (and a 50mm front axle lift for speedbumps, which can be activated below 25mph) is standard. 20 inch wheels are fitted front and rear with the show car fitted with Bridgestone Potenza Sport tyres measuring 245/35 on the front and 305/30 on the rear. 
The 33 Stradale also features a brake-by-wire system, operating Brembo-supplied carbon-ceramic brakes, with six-piston calipers at the front and four-pot units at the rear (painted in whatever colour the customers desire), clamping 390mm and 360mm discs front/rear.
Development is taking place at Alfa Romeo's Balocco test track, and it's claimed F1 driver Valtteri Bottas is involved in the car's development – although how thoroughly involved isn't clear.
While Alfa's engineers are confident of the 33 Stradale with the V6 engine and DCT weighing in the region of 1500kg, over 200kgs lighter than a Maserati MC20, the BEV is expected to weigh over 2000kgs. 
Interior
There's a choice of two trim schemes for the interior: Tributo (referencing the original car, pictured here) and Alfa Corse (a more modern, race-inspired look, swapping the steering wheel's aluminium spokes for carbonfibre, for example), with materials including aluminium, leather, Alcantara and carbonfibre.
The wraparound seats take inspiration from the original 33 Stradale and are six-way electrically adjustable, and a wraparound sunroof echoes the wrapover glass sections in the original car's doors.
Refreshingly, there are no buttons on the steering wheel: controls are instead split between the centre console and the roof, with a blend of mechanical switches and a retractable touchscreen. A further request from clients was for there to be no visiable screens or unneccessary tech, which Alfa has adheared to. 
Behind the wheel, there's a 3D 'telescope' instrument panel, with different displays for Road or Track driving modes.
Customisation
Alfa Romeo formed a 'Bottega' team of designers, engineers and Tipo 33 historians, who spent several months working together with the car's customers, to take their input on board and finalise numerous exterior design details as well as individual trim. Alfa Romeo says no two 33s will be identical. For example, some may have a 3D-design front shield like that in the concept car pictured, and some a more traditional arrangement.
Customers meet at the Bottega HQ at the Sala del Consiglio at the Alfa Romeo Museum in Arese, where the original 33 was signed off.
Furthermore, a '33 Committee' has been formed by Alfa Romeo, chaired by the heads of various departments within the company, and customers' individual choices for coatings or body colours must be approved by the committee. Outside of special requests, such as visible carbonfibre, three body colours are planned: the classic Rosso Alfa, a clearcoat Rosso, or a variation of Royal Blue. A white/red tribute livery to racing Alfa sportscars is also an official option. There's no word yet on whether Hot Pink or metallic purple are sanctioned options by the committee, but we wouldn't hold our breath.
Customers also choose their own VIN number for the cars, which will be engraved on the central tunnel.