Alpina D3 Biturbo Touring review - 170mph estate holds huge appeal
Latest 3-series-based estate promises 52mpg, 0-62mph in 4.6sec and 170mph. But is it too good to be true?
What is it?
A diesel estate car, but don't let that put you off. For a start, the diesel estate is a BMW 3-series Touring, which is a better start in life than many diesel estates would give you.
And it's built by Alpina, which has a long and illustrious history of making cars that, in many cases, are a step on from even the best BMW has to offer.
Engine, transmission and 0-60mph time
It uses a 2993cc in-line twin-turbocharged six-cylinder engine that produces 345bhp at 4000rpm – 36bhp more than BMW's most powerful diesel estate, the 335d. Torque is a mighty 516lb ft (at 1500-3000rpm) – exactly the same output as a McLaren 675LT.
The D3 is fitted with the increasingly familiar ZF eight-speed automatic transmission driving the rear wheels only (a manual gearbox is not available).
A small screen, taking the place of one of the central interior air vents, relays G-force readings, 0-60mph info, performance data and the like – things that remind you that this is no ordinary diesel estate. On a damp road, in Sport mode, without launch-control assistance and using auto-upshift, we used it to record an unscientific 5.1sec (and 0.7G) for the 0-60mph sprint. In perfect conditions, Alpina claims 0-62mph in 4.6sec. Top speed is a claimed 170mph.
Technical details
The engine is all-aluminium, with common rail direct fuel injection, a bespoke Alpina ECU, a 20 per cent larger intercooler, an additional radiator, a new oil-cooler, a separate thermal management computer plus a unique high-carbon steel exhaust manifold and a lightweight quad-exhaust system developed with Akrapovic. Much of the work carried out by Alpina relates to temperature control as its cars tend to do large distances at high speed. The upshot is a fantastic cake-and-eat-it engine – one that is only fitted to Alpinas
What's it like to drive?
On the road, the 3-litre's colossal torque doesn't just punch you in the face, it punches you through the face. Acceleration feels like being in a fast elevator – a solid, barely interrupted surge that shrinks distances.
Partnership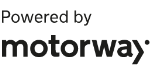 Need to sell your car?
Find your best offer from over 5,000+ dealers. It's that easy.
Not only that, but the engine delivers this force in a serene manner; you can meter and exercise it in a linear fashion rather than fight an unruly battle with a huge dollop of torque. It's also refined, smooth and punchy well into the 5000rpm range. Sure, it can't match an equivalent petrol engine for response, elasticity and reach, but it gets close. Weaknesses? Erm, a feeble, acoustically enhanced growl?
Gearshifts are well calibrated, very smooth, and while not DCT-fast, the overall synergy between gearbox and engine performance is excellent. Do we miss a manual? Not in this car.
Rather surprisingly, a limited-slip differential is optional. One is fitted to our test car, and such is the natural grip and transparent feeling from the back axle that we can't imagine why it isn't standard. Indeed, the combination of that diff with Alpina-tweaked stability and traction control makes for a fantastically stable and secure platform. There is a left-hand-drive-only xDrive version, but not once does it feel like four-wheel drive would improve overall performance and engagement. 
The D3 uses bespoke Alpina springs, anti-roll bars and bushes, with softer compression and stiffer rebound worked into the (standard-fit) adaptive damping. Twenty-inch optional wheels are fitted to our press car; 19s are standard.
Body control is excellent, as is turn-in, but occasionally the damping becomes brittle and creates an odd skimming sensation over uneven surfaces. We'd put money on this trait disappearing with the standard 19s fitted. And while we're nitpicking, the variable steering rack robs you of feel and detail during initial turn-in. It's better than the standard BMW rack, but this is still the biggest dynamic weakness and it's a pity that you can't option a non-variable rack.
Price and rivals
Its price raises eyebrows – £49,950 against £41,665 for a four-wheel-drive 335d xDrive M Sport Touring. Or over £60,000 if you add Merino or Alpina lavalina leather, plus that LSD and some enhanced infotainment. We'd keep it simple, option the LSD and keep everything else standard.
Your head may steer you towards the BMW 335d, but in this instance you should trust your heart because the Alpina is a better and more engaging car. Rarer, too – Alpina sells around 200 cars in the UK every year.
At a claimed 52mpg, it shouldn't cost too much to run even if it's expensive to buy. There can't be many cars that use so little fuel with so much performance potential.