Alpina D3 Biturbo review, price and specs
The Alpina D3 Biturbo makes a case for being the best all-round performance car on sale
What is it?
The successor to the much-loved first-generation Alpina D3, which was based on the 'E90' BMW 3-series – and also (according to its maker) the fastest diesel-powered production car in the world. The D3 Biturbo has 345bhp and an astonishing 516lb ft of torque, and costs £46,950 in saloon form.
Technical highlights?
The previous D3 used a tuned version of BMW's four-cylinder diesel engine, but the new Biturbo has moved up a segment – switching to BMW's 3-litre twin-turbocharged straight six. This gets new manifolds, a large volume intercooler and an Akrapovic-designed exhaust system, together with a new ECU. As with the 335d it's based on, the only transmission option is BMW's eight-speed torque converter automatic. Software settings for the gearbox, stability control, switchable dampers and electric power steering have all been rewritten.
Other changes are modest, but effective – Alpina have always been masters of fettling. The D3's springs are 40-percent stiffer than those of the standard car, and it rides on 20-inch alloys. The switchable dampers are recalibrated to be softer in compression and firmer in rebound, and in the default 'comfort' mode the suspension is actually softer than the 335d. Bushes and anti-roll bars are new, geometry has been revised and there's a brace to stiffen up the front end further.
What's it like to drive?
Deeply impressive. Alpina has always possessed near-magical powers when it comes to making its products ride on their oversized wheels, and the D3 Biturbo is no exception. It copes with British roads far better than anything wearing such rubber band profile tyres has any right to. Indeed, it tackles rough British tarmac with far more composure than an M-Sport spec 3-series.
The steering also serves as remarkable proof of Alpina's ability to transform cars through small, incremental changes. The basic rack and its electrical assistance is shared with the 3-series, but the firmer front end and revised geometry gives it more positive responses and a better sense of what the front wheels are doing.
Partnership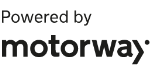 Need to sell your car?
Find your best offer from over 5,000+ dealers. It's that easy.
The engine is definitely a diesel, with a broad powerband that sees peak torque delivered from just 1500rpm, but its responses are near-instant and the noise from that Akrapovic exhaust system is pleasant enough inside the cabin. There's little point revving it out – performance starts to tail off beyond 4000rpm, and the engine will change up when it hits its 4800rpm redline regardless of which transmission mode you're in. The gearbox shuffles its ratios almost seamlessly when left in 'drive', and the D3 is notably happier to hang onto ratios than the standard 335d, which tends to kick down a bit too readily. In 'manual' mode changes are delivered quickly, although the sheer number of ratios does make it feel like you're swapping gears the whole time. Alpina also uses strange gearchange buttons on the back of the steering wheel rather than the more familiar paddles.
Most impressive is the way the D3's chassis manages to deal with the engine's vast output. Even on gentle throttle applications you can feel the back end of the car twitching as the torque reaches the rear axle – but the stability control intervenes to keep everything in line. Turning this into its more permissive 'sport plus' mode allows a modest, but predictable, degree of slip – and makes the D3 an amusing companion on a damp road. And if you turn everything off the D3 turns into a proper tyre-smoking DERV-powered hooligan, although it does take a while to get used to the modest engine speeds at which the torque can overwhelm the available grip.
Yet despite all this, the D3 is never less than supremely relaxing – cruising quietly and comfortably at speed, pillowing away rougher road surfaces and delivering effortless performance whenever you want it. It's genuinely hard to think of another car that ticks so many boxes as an all-rounder.
How does it compare?
The D3 Biturbo is £5400 more than a BMW 335d M Sport saloon, but after spending time in it it's hard not to conclude that the supplement is justified. Another way to look at it is that it's £9000 less than the new BMW M3, yet offers very similar real-world pace. The CO2 emissions of just 139g/km are astonishing for a car with this much performance.
Anything else I need to know?
We couldn't get close to the official 53.3mpg economy figure – but despite driving the car extremely hard we still managed an indicated 36.5mpg, realistically the worst you're going to get in terms of road use barring trips to the Autobahn. Frankly, that's remarkable.
The D3 can be ordered with any factory option fitted to the 3-Series, although speccing one up will quickly get expensive. Our test car was fitted with a limited slip differential – a £1990 option, but worth considering if you're planning to take the car on track.
Specifications
| | |
| --- | --- |
| Engine | in-line 6-cyl, 2993cc, twin-turbo diesel |
| Max power | 345bhp @ 4000rpm |
| Max torque | 516lb ft @ 1500-3000rpm |
| 0-60 | 4.6sec (claimed) |
| Top speed | 173mph (claimed) |