BMW Alpina D3
Affordable Alpina D3 delivers (diesel) power to the people and deserves to do very well indeed
Clever car, this, and perhaps more significant than it would first appear. The D3 is a shrewdly calculated attempt to capture a substantially larger audience for Alpina, precision-targeted with a £26,995 price-tag, and offering just enough of the well-known Alpina brand qualities to distinguish itself from the regular BMW alternative, which in this case would be a 320d Sport.
But the D3 is also a labour of love for Alpina. Back in 1998, Andreas Bovensiepen, son of company founder Burkhard, won the Nürburgring 24 hours in a diesel-engined 3-series, a car which impressed him hugely at the time. And now, in the glow of Audi's Le Mans triumph with the R10, the timing is pretty much perfect for the launch of the D3.
Costing only a little over four grand more than the 320d on which it's based, you obviously can't expect to get the full Alpina treatment. So there's no Switchtronic gearbox, just the standard BMW six-speed manual, and the engine internals are untouched. But you still get plenty of proper Alpina kit. On the outside you'll find some nicely judged body addenda and those distinctive multi-spoke alloys, 19in in diameter and wrapped in Michelin Pilot Sport 2s, 235/35s at the front, 265/30s behind. They fill the arches very pleasingly, and combined with Alpina's twin exhaust tailpipes they give the slightly underwhelming 3-series a welcome bit of visual attitude.
Underneath, there's Alpina-tuned suspension, and under the bonnet a larger Garrett turbocharger and intercooler, bigger injectors and reprogrammed engine management. Together they raise the output of the 2-litre four-cylinder turbodiesel from 161bhp to 197bhp. That's a pretty remarkable figure for a 2-litre diesel, though as with all diesels it's less than half the story. Torque swells by 51lb ft to an extremely pumped-up 302lb ft at just 2000rpm.
And that's the first thing that really hits you once you've settled in to the cloth/leather sports seats, gripped the hand-sewn leather-rimmed wheel and guided the Alpina-logo'd gearstick into first. After a slight pause while the turbo fills its cheeks, a sizeable slug of turbocharged torque gets things moving. In fact you have to be pretty quick with the gearstick before the engine races right through its powerband and stumbles on the other side. Keep it between 2000 and 4500rpm, however, and it thumps along. Not quite 330i-quick, but not far off it either. And it even makes a decent noise.
Partnership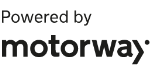 Need to sell your car?
Find your best offer from over 5,000+ dealers. It's that easy.
In fact the narrowness of the powerband compared with similarly powerful petrol engines is the only thing that really detracts from your enjoyment, but a combined mpg figure of 47.9mpg might make it more bearable.
Point the D3 down a twisty, bumpy backroad, and things get even more interesting. The steering, which is quite heavy and a touch dull at lower speeds, comes alive. The whole car feels alert, keen to turn and well-balanced all the way through each corner, shifting attitude subtly in response to the throttle. The suspension works brilliantly – you'd never believe the ride could be this supple from a glance at the wheels and tyres – meaning you can maintain a cracking pace, with just the occasional flicker from the stability control to let you know you're edging up to the limit. A firm but easily modulated brake pedal at just the right height for heeling and toeing completes the dynamic picture.
Post Le Mans, and with cars like this around, even among the diehard diesel-haters in the evo office there's a grudging acceptance that diesel engines and driving enjoyment aren't mutually exclusive.
Alpina GB (www.alpinabmw.co.uk) hopes to sell 100 D3s this year, including the potentially very appealing Touring version that goes on sale in September at £28,995. If it doesn't, it can only be because buyers in this hitherto unexplored end of the market are more conservative in their choice of car than the more moneyed individuals who have bought Alpinas in the past. Judged purely on merit, the D3 deserves to do very well indeed.
Specifications
| | |
| --- | --- |
| Engine | In-line 4-cyl, 1995cc, turbodiesel |
| Max power | 197bhp @ 4000rpm |
| Max torque | 302lb ft @ 2000rpm |
| 0-60 | 7.4sec (claimed) |
| Top speed | 145mph (claimed) |
| On sale | Now |