Audi R8 V10 Performance RWD 2023 review – a rear-drive rival to the Porsche 911 GT3?
Changes to the range give the rear-drive R8 more power, but no more finesse
At the end of 2021, Audi rationalised the line-up of its R8 V10 supercar. Out went the entry-level quattro and RWD (rear-wheel drive) derivatives and in came the Performance RWD to accompany the Performance quattro that remains at the top of the tree. The RWD's upgrade to Performance spec has seen a price increase, with the 'Edition' trim adding 20-inch wheels, carbon sideblades, black detailing, upgraded upholstery and a Bang & Olufsen sound system to the package.
As has been the case since 2015, the meat in the R8's aluminium sandwich, regardless of the axles driven, is the 5.2-litre V10 engine that to this day still survives without a turbocharger or an electric motor attached to it. It's old-school. A dying breed. A magnificent way to be propelled along any road at any speed. A few tweaks to the ECU mapping have liberated an additional 29bhp and 9lb ft of torque over the previous rear-wheel-drive R8, seeing power climb to 562bhp and torque peak at 406lb ft – some way off the R8 Performance quattro's 611bhp and the rear-drive Huracán's 602bhp. 
Does it matter? In the UK certainly not. The fireworks that accompany the V10 over the last 1500rpm don't rise so high when there's only one driven axle, but as you approach the 8000rpm peak the soundtrack is as intoxicating and spine-tingling as you'd expect of an engine that's been designed without compromise and hand assembled. The unique characteristics of a V10 – the instantaneous flare of revs as if there's next-to-no flywheel, the melodic range of its tone that draws you in and floods your senses – are unforgettable. It's a motor that would enliven pretty much any car it was installed in.
When it comes to the gearbox, only the VW Group's pathetic paddles let the side down, otherwise the seven-speed double-clutch unit is as quick to change up or down as the tacho needle is to race around the rev counter. Although, like many of its ilk, it's better when used as a manual than when left in auto, where it can be slow to downshift and too eager to upshift.
Things don't necessarily go downhill once you get beyond the R8's engine, but with the removal of the propshaft, front driveshafts and centre and front differentials there is a distinct change in character between the rear-driven R8 and its quattro brother. Audi's Dynamic Steering is standard fit across the range, but in the rear-driver you need to turn in earlier than you are possibly expecting, and with less pace, to get the nose tucked in to avoid a period of mid-corner vagueness that will require more lock to be added when your brain is saying you should be winding it off and applying some throttle.
Partnership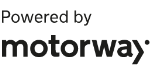 Need to sell your car?
Find your best offer from over 5,000+ dealers. It's that easy.
Once hooked on line, however, the R8 drives out of the corner with a delicate balance, the rear digging in as the nose rises and the road straightens out. Leave the systems switched on and you're led to believe the rear Michelin Pilot Sport 4S rubber is operating at its limit, yet when you slacken the ESP off and wind up the driver modes you discover that the manic flickering of a skidding car graphic in the instrument display is, in reality, indication of a rear axle and a mechanical limited-slip diff working with a seamless precision to ensure not a millimetre of throttle travel is lost to broken traction. With confidence comes a small twist of corrective lock as the R8 digs in and fires you to the next braking zone. There are moments when it feels like a car half its size that's lost 500kg from its 1595kg kerb weight. 
It's not all A-stars, however, because the rear-drive R8 comes equipped with steel springs and passive dampers, with no option to specify Audi's Magnetic Ride hardware. As confirmed on some of the more challenging roads of the Pennines during 2022's evo Car of the Year test, the car feels unsettled more often than not, with a spring rate that feels too soft (despite Audi's claim it's been stiffened) and a set of dampers that feel too stiff and unforgiving and lacking in bandwidth. At low to medium speeds the car doesn't settle and has a ride quality that's nowhere near compliant enough to be useful on UK roads. It's all very different to its predecessor, which enjoyed the suppleness and quiet ride of its quattro brother. 
An R8 has always been an appealing machine. Bereft of the flash and grandeur of traditional supercars, it matches their depth of engineering and quality of controls. But in taking away drive to the front axle, Audi Sport has also removed more of the R8's inherent dynamic attributes rather than adding to them. 
Prices and rivals 
Prices for the V10 RWD Performance starts at £132,805 for the base car and £143,805 for the Edition. Additional equipment in the Edition are largely cosmetic, with only the gold-hue 20-inch wheels making any meaningful difference to the driving experience with their extra inch compared with the standard car's 19s. 
This is a big chunk less than the Quattro models, mind, with the cheapest all-wheel drive R8 coming in at £152,010 and the top-spec Edition car coming in only a whisker behind a Lamborghini Huracán RWD at £159,910. The R8's Italian sibling starts at around £160,000 in its base Evo RWD specification, but for the Huracan's new additions like the STO or Tecnica you'll have to shell out way over £200k, making the R8 look like a comparative bargain. 
That is until you start looking at rivals. While a Porsche 911 GT3 isn't a 'supercar' in a traditional sense, the £135,700 price tag is impossible to ignore, that is if you can secure a dealer slot at your local Porsche centre. McLaren's new Artura and the Maserati MC20 are two new mid-engined rivals, but both are now more upmarket than before, operating closer to £180,000 before options, and likely leaving the factory for significantly more than that.
The Aston Martin Vantage kicks off just over £120,000, but comes with more of a GT-like experience. It's not as sharp, but has its own theatre that appeals in a different and somewhat more nuanced way. We're still waiting for AMG's new GT, but it shouldn't be too far away. For now, the current GT bridges the gap between GT and supercar like few others.
Audi R8 V10 Performance RWD specs
| | |
| --- | --- |
| Engine | V10, 5204cc |
| Power | 562bhp @ 7800-8000rpm |
| Torque | 406lb ft @ 6400rpm |
| Weight | 1595kg (358bhp/ton) |
| 0-62mph | 3.7sec |
| Top speed | 204mph |
| Price | £132,805 |
The review above was first published in evo 297. For the latest issue, click here to subscribe and never miss an issue.