Abt Audi RS6 Power R review – RS6 Avant Performance's 200mph potential unleashed
Abt Sportsline gives the RS6 supercar performance without compromising its all-wheel drive and estate car practicality
Not all tuning companies are equal. While plenty make great modifications and tease out impressive power figures, and many take over manufacturer warranties, very few have such a close relationship with the original manufacturer that they get access to a car before its release and can offer an upgrade as soon as it goes on sale. One such tuner is Abt Sportsline.
The Bavarian company can trace its history all the way back to 1896, when blacksmith Johann Abt fitted a device to a horse-drawn carriage that allowed it to be converted into a sledge when it snowed. Later it became an agent for Horch and then Audi, but it wasn't until the late '60s, when another Johann Abt, grandson of the founder, started racing and offering upgraded parts, that Abt turned from a dealership to a tuning firm, too. It made its reputation increasing the performance of Golfs and Audi 80s by enlarging engine capacities, adding better-flowing exhausts and upgrading the suspension. And,
right to this day, the core of its work has remained VW Group products. Which brings us to this, Abt's take on the Audi RS6 Performance.
> Find out more about Abt's latest estate, the RS4-R
Engine, transmission and 0-60 time
Even though the RS6's big, 4-litre twin-turbo V8-powered estate was always going to be a niche offering,
it was crying out for someone to liberate it from its OEM shackles. Not that the standard car is underpowered – with 597bhp and 553lb ft of torque, it certainly isn't – but its top speed is limited to a measly 155mph or, optionally, 174mph. Once Abt has finished with it, however, that increases to 200mph – a much more appropriate V-max and no longer sitting at the same speed as every hot hatch or mid-range saloon on the autobahn.
Rather than just removing the limiter to get the Avant to hit the double ton, Abt has increased the engine's power to 725bhp and torque to a massive 678lb ft. This helps reduce the 0-62mph time from 3.7sec down to 3.4sec. It might be one of the more sophisticated tuners but, like all the others, it knows how to dazzle with impressive numbers!
Technical highlights?
These monster outputs are achieved
by adding Abt's own separate ECU, a high-pressure fuel pump and a bespoke Akrapovic titanium exhaust system with
a pre-muffler replacement pipe. The car we drove was also equipped with a set of Abt 21-inch diamond-cut wheels. Sadly they were fitted with Dunlop SP Winter Sport 4D tyres that limit top speed to 170mph (275kph).
Partnership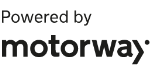 Need to sell your car?
Find your best offer from over 5,000+ dealers. It's that easy.
What's it like to drive?
The tyre's top speed is incredibly frustrating when you know the car's full capabilities; even more so when you discover just how easy it is to reach 170mph on a derestricted autobahn. 
Find only a short gap in traffic and you shoot from UK cruising speeds, past where the regular limiter would be and on to the tyre's top speed in a matter of seconds.
The RS6's refined interior rather muffles the new exhaust. And the extra power isn't easily detectable at lower speeds and on B-roads – not a surprise when the standard car is so fast – but it does make it feel lighter; the car responding more eagerly when you touch the throttle.
Abt's upgrades probably don't make much sense if you don't have frequent access to derestricted autobahns or take part in top speed events on old airfields. But if you do, well, you know who to call.
Price and rivals
The total cost of Abt's upgrades for the RS6 Performance is 20,000 euros plus taxes. But, although that makes it very expensive (it takes the price of the whole car to over £100,000) it puts in very rare category, a 200mph estate car.
Brabus offers an upgrade to the current C63 S Estate that takes power up to 641bhp and its top speed to 198mph, so very close. The Mercedes tuner hasn't completed its full package for the bigger E63 yet, but it's likely to increase the big estate's top speed soon.
Only Alpina's B5 Bi-Turbo Touring can match Abt's RS6 Power R's 200mph top speed. Based on the BMW M550i, so it has a 4.4-litre twin-turbo V8, an eight-speed automatic transmission and, like the RS6, four-wheel drive. Even though the B5 has the same 200mph top speed as the Abt, it's down on power by comparison, the Alpina has 600bhp and 589lb ft of torque. Then again, it's not as expensive at £91,000.