Performance and 0-60 time
For the SQ7's 4-litre turbocharged V8 diesel to propel the leviathan that this Audi is, it needs to produce some equally enormous figures. Thankfully it does.
The SQ7's diesel makes 429bhp from 3750 to 5000rpm. But that's not as impressive as the amount of torque it produces; 664lb ft from a ludicrously low 1000rpm. So despite weighing 2330kg, which does seem fitting for its immense size, it can reach 62mph from rest in 4.9sec – that's over half a second quicker than an F-Type convertible, albeit it a four-cylinder one. The SQ7's top speed is limited to 155mph.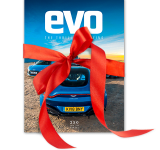 Subscribe to evo magazine
If you're passionate about the world's greatest performance cars, experience the thrill of driving with evo magazine. Try your first 5 issues for £5.
The SQ7 doesn't just perform like a petrol SUV it behaves more like one, too. Diesels, typically, don't respond well to being revved; changing up halfway through the rev range to utilise their torque often seems most effective. The SQ7's sequential turbochargers make the diesel V8 far more entertaining to drive all the way to the redline. You get real, responsive performance close to the 5000rpm rev limit.
With the SQ7's engine in Dynamic mode it's as raucous and as brash as you'd want your performance SUV to sound. And at anything other than idle you could be forgiven for thinking it was a petrol V8 from within the cabin. The sound from outside isn't as bombastic, but the deep burbling you do hear is pleasant and befitting of the remarkable performance. The biggest problem is that is sounds so good, and the noise disguises what fuel it's running on so well that a 5000rpm rev limit almost feels too low.