BMW M GmbH outperforms AMG, posting record sales figures
High-performance variants from BMW buck the trend, selling in more numbers than ever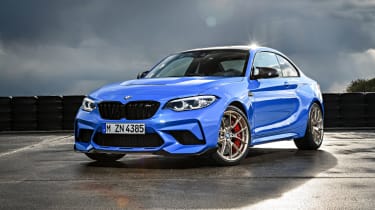 BMW has highlighted another big year with record-breaking M division sales for 2019.
A total of 135,829 units were sold globally, representing a 32.2 per cent increase on the previous year. The largest market share belonged to the United States, followed by Germany and the UK, with all three increasing their share against rivals AMG and Audi Sport.
This growth in sales was in large part due to BMW's continually expanding range, which includes both full-fat M models and the more diverse selection of M Performance cars. With core high-revenue and high-output points in the market, such as the upper end of the hot hatchback sector now covered with new, more mainstream-biased products, it comes as little surprise to see BMW's M division expanding so successfully.
> BMW X3 M 2020 review – the right ingredients in a very wrong package
BMW's M Performance SUV models are also showing strong growth, with all models bar the entry-level X1 now featuring M Performance variants with a wide selection of powertrains in both petrol and diesel forms.
The expansion won't slow down in 2020 either, as two of the M division's core models will be revitalised in the form of the M3 saloon and M4 coupe. But it won't all be smooth sailing, as the distinctive styling previewed by the 4-series Coupe Concept at the 2019 Frankfurt motor show has come under fire from the media and buying public already.
Regardless of the new M3 and M4's public reaction, BMW's high-performance (and high profit) models look set to continue underpinning its financial growth as we enter another decade.