BMW commits to hydrogen fuel-cell tech with iNext
BMW has revealed initial details of its hydrogen fuel cell powertrain due in 2022
The automotive industry is already in the process of a widespread transition to electrification, but battery electric vehicles, despite the momentum they've accrued over the last few years, have not always been the sole answer to our wider mobility issues. Hydrogen fuel cell technology was predicted by many to be the more sustainable and less disruptive zero emission option, but such was its complexity, only a few manufacturers deemed it worthy of development. BMW was one such manufacturer though, and it's now released details of an all-new hydrogen fuel cell powertrain that will appear from 2022. 
The new technology has been co-developed with Toyota, itself a pioneer in hydrogen tech with its second generation Mirai fuel-cell model on the cusp of being released in Japan. BMW will first apply the tech to a pilot program of current-generation BMW X5 models, before a full production-ready roll out in BMW's incoming iNext SUV. The iNext, as we've already seen in prototype and concept form, will initially be available with a battery electric powertrain, but sometime after the middle of next decade will also be available with this fuel-cell powertrain. 
The powertrain is made up of the fuel-cell itself, two pressurised fuel liquid hydrogen fuel tanks, a small peak power battery, and a new fifth-generation electric motor that will be shared with the incoming iX3 (and all-electric iNext). Together, these elements give the powertrain a system total output of 368bhp, while despite the complexity and variation of components, is also lighter than a traditional lithium ion battery pack with an equivalent range. 
Hydrogen fuel cells work by splitting liquid hydrogen into their component atomic parts, which then combine with oxygen to create electricity, water vapour and heat. This generation of electricity without the burning of fossil fuels negates the requirement for external power generation (i.e. it doesn't draw from the grid), nor storage in heavy and mineral rich batteries.
The downside to the hydrogen fuel cell is the current balance of power required to produce the compressed liquid hydrogen in the first place – it essentially takes more energy to produce the fuel than it creates when burned. Still, manufacturers have been persisting as once the price of liquid hydrogen (both environmentally and fiscally) comes down, it essentially offers the best of both worlds – instant clean power without the need for a large battery. 
Partnership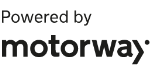 Need to sell your car?
Find your best offer from over 5,000+ dealers. It's that easy.
The threat for hydrogen fuel-cell technology instead comes from the rate of advancing battery technology. Designed principally to increase the flexibility of electric cars, development of ever faster, lighter and more energy dense battery packs could easily overtake the somewhat slower advancement of this hydrogen technology. It remains to be seen whether BMW's development is timely enough to fix a problem that might no longer be there.