Morego BMW 335i v BMW M3 review
Tuned 3-Series packs 382bhp and 404lb ft, but is it a match for a BMW M3?
Can you turn a BMW 335i into an M3 beater? That depends on what aspect of the M-car's performance you want to tackle. If you want your 3-series to handle like an M3, then buy an M3 – the 335i dances to a different tune. If, however, it's straight-line poke you're after, a few firms can help you out with this.
About a year ago we drove a 378bhp 335i with a chip from DMS (evo 128). Now its Morego's turn. The firm, an offshoot of Brodie Brittain Racing (BBR), offers three packages. Stage one is a straightforward remap with 366bhp, stage two adds a high-flow exhaust to get 382bhp, while stage three introduces a bigger intercooler and a modified air intake for 407bhp. Prices range from £465 up to £2695.
The car we're testing has the £1795 stage two kit, but I suspect it'll still be enough to keep the M3 looking over its shoulder – not so much because of its peak power figure, which is still 32bhp shy of the M3's 414bhp total, but because of its 404lb ft of torque. When I'm reminded that the M3 musters only295lb ft, I almost feel sorry for it. Even before we get to Bruntingthorpe I have a fair idea of how this is going to pan out: 335i whips M3 in-gear, M3 whips 335i from a standing start.
If you've already cast your eyes down the table on the right, you'll know that's a broadly accurate assessment. To be fair the M3 holds on to the 335i's coat-tails reasonably well through fourth gear – not least because this M3 has the seven-speed DCT transmission, which is much shorter geared than the six-speed auto fitted to the 335i here. But arguably the bigger surprise is that the Morego reaches 60mph earlier and is only half a second behind at the ton, in the process taking a second and a half out of the standard 335i's 0-100mph time.
Partnership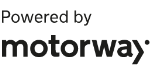 Need to sell your car?
Find your best offer from over 5,000+ dealers. It's that easy.
By any measure this 335i is a quick car, quick enough to keep pretty much any supersaloon you care to mention in sight. In fact, when it comes to delivering accessible, any-condition acceleration, I reckon it has them all licked, with the possible exceptions of the Mercedes-Benz C63 AMG and Jaguar XFR.
Each turbo of the Morego'd 335i now has a more defined workload, and their actions are more noticeable in the gathering burst of acceleration that arrives at 1600rpm and then kicks hard at 4000rpm. Response is as good as ever, but it's not 100 per cent lag-free and an engine as alert and penetrating as the M3's 4-litre highlights that. The straight-six doesn't have the personality, the rasping purity of the naturally aspirated V8 either; instead the new exhaust delivers a deep, bassy note.
This is a monstrously effective conversion, one that seamlessly enhances the 335i's best aspect, allowing it to deliver its power more consistently and entertainingly than before, but in the process one or two deficiencies are highlighted. The lack of a slippy diff is now very noticeable at roundabout speeds and the automatic 'box tends to hunt in the low gears, changing down when it could use the torque – I suspect the extra poke is giving the gearbox software a few digital headaches. It's nothing that manual shifting via the push-pull steering wheel levers can't sort out, but I have a feeling the upgrades would complement the manual 335 even better, perhaps giving it a keener, sportier edge.
It still wouldn't be an M3, but that's not what the Morego package is about. This car has its own appeal – that of the do-it-all everyday coupe. Now with added bite.
Specifications
| | |
| --- | --- |
| Engine | In-line 6-cyl, 2979cc, twin-turbo |
| Max power | 382bhp @ 6080rpm |
| Max torque | 404lb ft @ 3220rpm |
| 0-60 | 4.6sec |
| Top speed | 155mph (limited) |
| On sale | Now |