This week on evo – Track Car of the year, Civic Type R, E46 BMW M3 and more
A look at the most exciting things from the world of evo this week
It'll be a struggle to live up to the buzz created by last week's quartet of big performance car launches, but if one thing can equal that it's the release of evo's 2014 Track Car of the year video.
Competition was hotter this year than ever, with everything from a nut-and-bolt replica of a 1960s Le Mans car to the very latest GT3 metal.
Japanese sports cars have also been big news this week, whether new or simply revised. And if you missed our great used car feature on the BMW M3, then your opportunity to find it is below.
evo Track Car of the year winner revealed
Short of our full evo Car of the year competition, Track Car is our biggest event of the year.
The cars may not be road suitable – in fact, many aren't even road legal – but fun on the track is all that matters. This year's competitors stretch from an 80bhp Caterham all the way to a GT3-spec McLaren.
>Watch - evo Track Car of the year - the cars, the stats and the winner
Toyota GT86 Style Cb divides opinion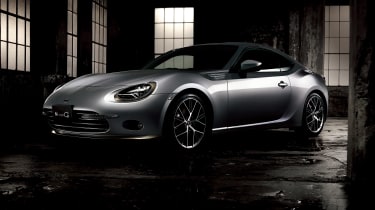 The Toyota GT86 might have been on sale for a few years now, but its ethos, and the aftermarket support that comes with it, makes it one of the most important sports cars around.
In Japan, Toyota has just revised the 86, adding a fashion-orientated 'Cool beauty' model, with a smooth, retro-style front end. It's divided opinion among evo's readers – what's your take?
>Read - Toyota GT86 revised in Japan, luxury Style Cb model added
Honda Civic Type-R details emerge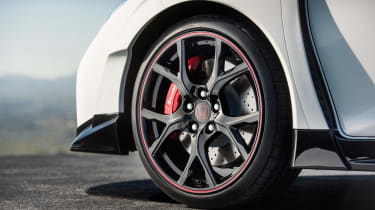 One figure defines the next Civic Type-R, at least until the Japanese manufacturer reveals further details.
That figure is 167mph – the car's top speed, and a figure once the preserve of proper sports cars. Sports cars like the original Honda NSX, which recorded a figure just 1mph higher at its launch in 1990.
>Read - Honda Civic Type-R 2015 new pictures
Ken Block on the new Ford Focus RS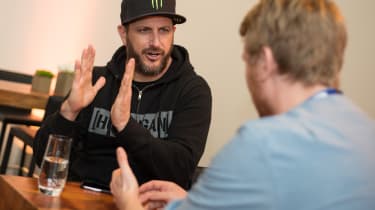 Ken Block is best known for spending a great deal of time sideways. He's evo's kind of bloke, in other words, and we didn't miss the opportunity to grab a few minutes with him at the recent Ford Focus RS launch.
What does he think of the car? What's his opinion on modern WRC? And will the new RS be used in an upcoming Gymkhana video? All is revealed in our interview.
>Read - evo asks - Ken Block on the new Ford Focus RS
Should you buy an E46 BMW M3?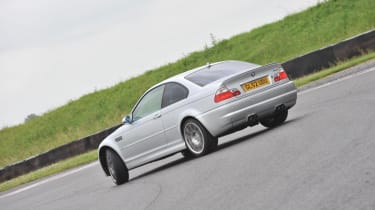 The quick answer to this question – particularly if evo's Facebook fans are to be believed – is yes. And that's not surprising – it's a real sports car bargain at the moment.
We look at just why it's such a great deal in greater detail in this feature. You'll almost certainly come away wanting one…
>Read - Should you buy an E46 BMW M3?