This week on evo – Best Motoring, MX-5 guide, Mansory and more
A look at the most exciting things from the world of evo this week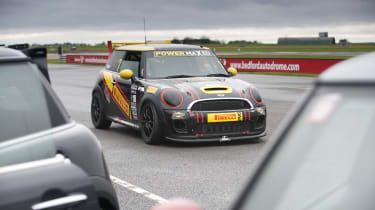 It's been a great few weeks on evo.co.uk. Two weeks back we had the launch of several of this year's most important performance cars. Last week, it was time for evo Track Car of the year – and this week, we've released probably the most entertaining, funniest video we've ever put together.
We've also got a guide on one of Japan's best ever cars, a chance to help evo Features Editor Henry design a livery for his rally car, and a Mansory that won't make you wish you were blind. Discover more below…
evo recreates iconic 'Best Motoring' videos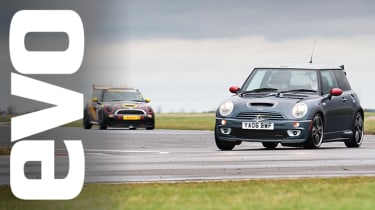 This video has undoubtedly been the highlight of evo's week, stopping the office dead when everyone gathered around to watch the finished product.
If you've ever spent any time on Youtube, you'll have happened across a Best Motoring video. The Japanese series became famous for its races between production cars – and evo has taken up that baton with this Mini video. Let us know what you think, and we might be persuaded to record more…
Should you buy a Mazda MX-5 Mk1?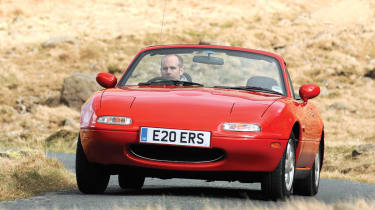 There are few better ways to familiarise yourself with rear-wheel drive than from behind the wheel of a Mazda MX-5 – certainly not on a small budget.
The earliest MX-5s are great fun on the right road, but they're also over quarter of a century old. Should you approach an MX-5 purchase with extreme caution, or is now the perfect time to get hold of one of Japan's best ever vehicles? Our guide reveals all.
Design a livery for Henry Catchpole's Ford Escort rally car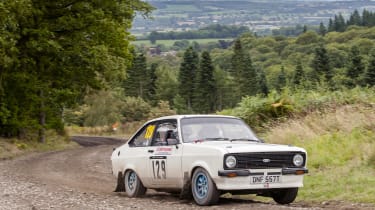 Henry Catchpole gets his rear-wheel drive thrills in a very different way from a grand's worth of Mazda. It involves a forest, lots of mud and gravel, and a 1970s Ford currently wearing an almost-pristine white paint job.
The latter aspect is where our readers come in. Henry has just got himself a new sponsor, and is looking for a suitable livery. Head over to the story to see how you can help – and submit your designs through our Facebook and Twitter feeds.
BMW M5 30 Jahre edition Facebook Q&A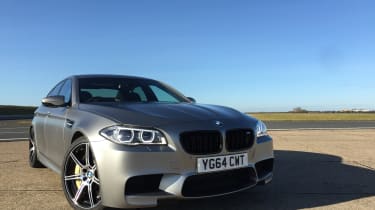 The BMW M5 30 Jahre edition is the most powerful road car the company has ever produced. And comfortably one of the most sinister.
We asked readers on our Facebook page what they wanted to know about the car. This is your opportunity to find out the answers to those questions – including the price you'll pay, how much power it produces and what that '30 Jahre' name actually references.
Mansory turbocharges Lamborghini Huracan to 838bhp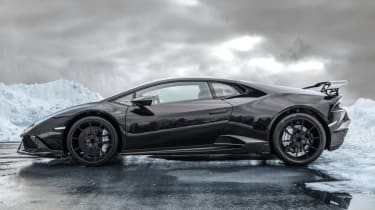 Mansory has come under plenty of flak over the years for its… interesting take on luxury and performance cars.
Its latest effort though, based on the Lamborghini Huracan, actually works rather well. You could almost call it tasteful, in fact. We'll see it in the metal at the Geneva motor show, but in the meantime you can read all about it here.