This week on evo – Sports car bargains, P1 GTR, Civic Type-R and more
A look at the most exciting things from the world of evo this week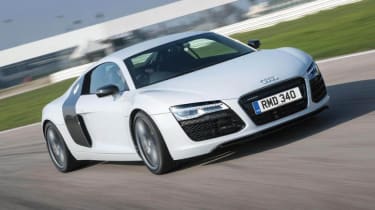 As the dust settles on the Geneva motor show, we can now appreciate just how much great metal took pride of place on the stands this year.
There's far too many to list for our selection of five stories from the past week, so we've limited it to two supercars – you can of course seek out our Geneva motor show hub page for more details.
One of the show's biggest stars was the new Honda Civic Type-R, but for those who can't afford a £30,000, 300bhp hot hatchback, the EP3-generation Civic-R is now a huge bargain on the used market. Find out whether it's worth the money in our guide below – and see what the evo team would buy for £50,000 too…
The best cars to buy for £50,000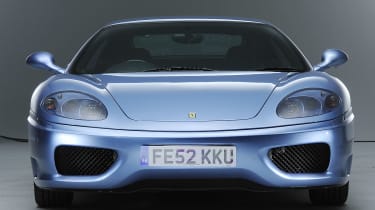 There are plenty at evo who'd spent £50,000 hard cash on an entire fleet of vehicles, but asked to select just one bargain performance car for such a sum, this is what evo's writers have come up with.
It's amazing what you can buy for the price of a new Boxster S…
Should you buy a Honda Civic Type-R?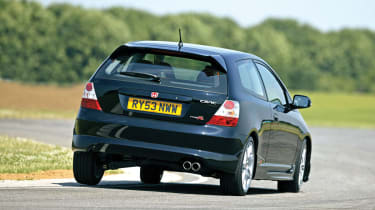 The EP3-generation Honda Civic Type-R isn't the first Civic Type-R – that label falls to the EK9 model sold only in Japan from 1997 to 2000.
But it was the first officially sold in the UK and set the hot hatch market alight with its high-revving 197bhp engine. Now, you can find them from just £2000.
McLaren P1 GTR preview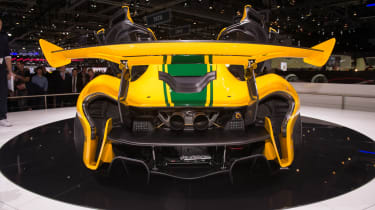 No less striking now than when it was first announced, the McLaren P1 GTR was an undoubted star of the Geneva motor show.
We've got a full gallery, video and details of the track-only hypercar here. If you're feeling flush, we've covered the McLaren 675LT and even the F1 GT long-tail in detail too...
Tuthill Porsche WRC: from racer to rally car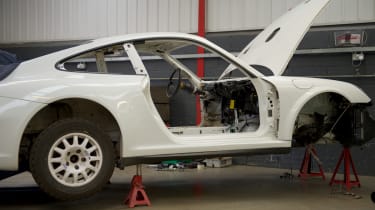 Tuthill's Porsche 997 GT3 rally car started life as a circuit racer. Not an easy process to turn one into a car capable of tackling forests or even bumpy tarmac stages, you might think.
Here, development chief Graham Moore explains just how the team turned a GT3 Cup car into a proper rally car compliant with R-GT regulations.
Lamborghini Aventador SV LP 750-4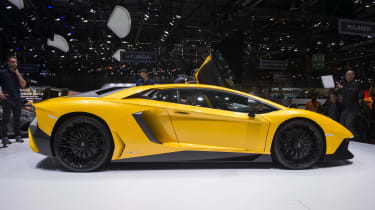 740bhp, all-wheel drive and capable of reaching 62mph in 2.8 seconds, the new 'Superveloce' is the most powerful series production Lamborghini ever.
It looks it too, as you'll see in our video, with a walk-around with Maurizio Reggiani.