evo October 2015 – McLaren 675LT, AMG GT in Norway and more
The latest issue of evo is now on the newsstands - we run through its contents
Whether you're a subscriber or head down to your local newsagents each month, you're in for a treat with evo's October issue, number 213.
On the newsstand, you'll be greeted with the dramatic sight of two of 2015's most exciting driver's cars. If you've not yet subscribed, then the glorious top-down view of Norway's Trollstigen may be all the excuse you need.
Either way, continue reading to discover a full rundown of evo 213's contents.
McLaren 675LT v Porsche 911 GT3 RS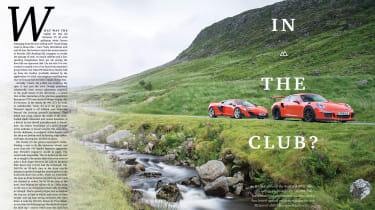 While dissimilar on paper, both McLaren's latest Super Series car and Porsche's ultimate 911 are about as dedicated to driving pleasure as cars get. We took both to north Wales, where their orange paint schemes could punctuate the green landscape.
Aston Martin Vulcan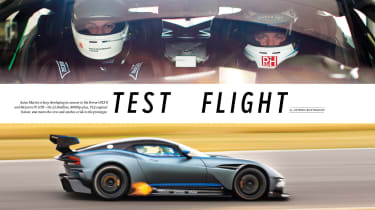 Jethro Bovingdon tells you everything you'd want to know about the insane Aston Martin Vulcan – and then straps himself into the passenger seat for a ride around Snetterton with works driver, Darren Turner. You can also watch the video here.
Clio Trophy v Fiesta ST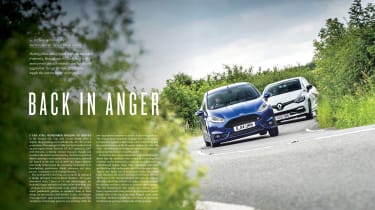 The Ford Fiesta ST has been victorious in almost every hot hatch battle we've put it through recently. But there's a new Clio Trophy on the market, which Renault says rights some wrongs of the regular Clio 200 Turbo. Can the Clio regain its position at the top of the hot supermini tree?
Tyre test 2015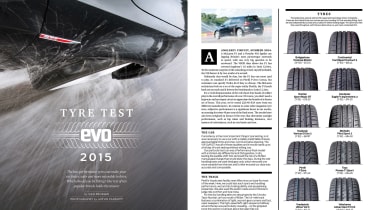 Every year, evo gathers the best performance tyres on the market and subjects them to punshing tests. As tyres continue to improve, it's harder than ever to separate the great from the merely good – but Dan Prosser still finds a victor among this year's ten options.
AMG GT S in Norway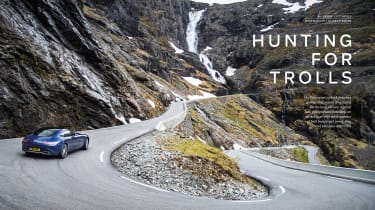 Few countries display such desolate beauty in their scenery as Norway, but there's plenty of beauty in the country's roads, too. Henry Catchpole explores the Trollstigen – 'troll's ladder' – in a Mercedes-AMG GT S.
Icon: Mazda RX-7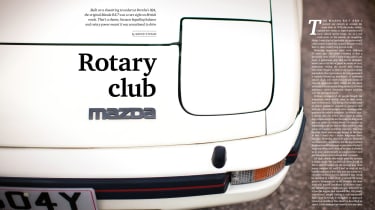 Often overlooked next to its better-known successors, the first-generation Mazda RX-7 remains a great driver's car. David Vivian samples the car he first lusted after as a budding motoring journalist. If you'd like an even greater taste of Mazda's rotary wonder, don't forget to check out Richard Meaden's video of the 1981 Spa 24 Hour-winning car.
Driven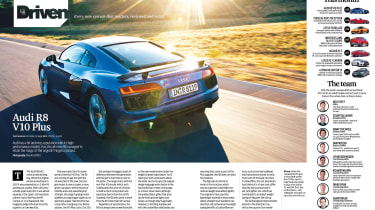 There's a healthy roster of performance metal in this month's issue, from a full first test of the Audi R8 V10 Plus, to two mid-engined sports cars – the Porsche Boxster Spyder and Lotus Evora 400.
We've also driven the Mercedes-AMG GLE 63 S Coupe, Jaguar XE S, Lexus RC F Carbon and Alpina B6 Edition 50. There are columns from Richard Meaden, Richard Porter and Dario Franchitti, an interview with Lamborghini boss Stephan Winkelmann, and reports on our Fast Fleet long-term cars.