This week on evo – New Lotus Exige, Boxster, Cayman and more
A look at the most exciting things from the world of evo this week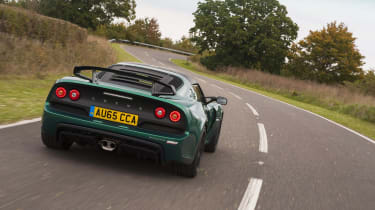 Lotus didn't quite have the product to walk away with this year's evo Car of the Year title, but the Exige Sport 350, tested this week, looks like a suitable candidate for next year's event.
It's certainly one of the best cars we've driven this week, but if you've missed any of our other stories, here's your chance to catch up – from newly-renamed and newly-engined Porsches, to one of the best car adverts we've seen in a long time, here are the highlights from evo.co.uk this week.
Four-pot Boxster and Cayman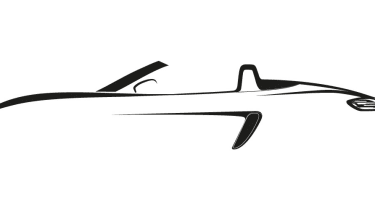 We all knew it was going to happen eventually, but both Porsche Boxster and Cayman will get four-cylinder engines from 2016.
They'll also get a new model designation – 718 – harking back to one of Porsche's best-loved open-topped (and four-cylinder) race cars. Here's what we're expecting from the new models.
Watch – Jacques Laffite and an F40 LM
If you've not yet picked up the latest issue of evo Magazine, perhaps this video will spur you on.
It's not Dickie Meaden at the wheel, but legendary French racing driver Jacques Laffite piloting a Ferrari F40 LM. Worth a watch for the sound of that turbocharged V8 alone.
This year's best car advert?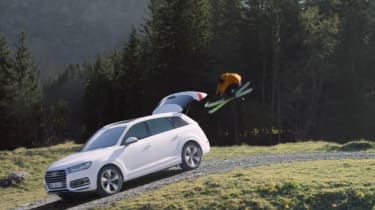 Audi has produced some fantastic adverts over the year, but skier Candide Thovex makes this one the best yet.
Make sure you watch it all the way to the end – the lack of cars throughout the video is more than made up for by the final shot.
Lotus Exige Sport 350 review
A previous evo Car of the Year winner, the Lotus Exige didn't really need much improving. But Lotus has done so anyway and the Sport 350 is the best version yet.
From how Lotus made even further weight savings to a newly-excellent gearshift, Hethel's latest product should more than satiate those who failed to get in line for a Cayman GT4.
Christmas gifts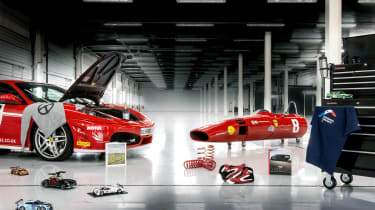 evo.co.uk is one place you can be sure you'll be free of Christmas music this festive season, but hopefully you'll find our Christmas input a little more useful.
We've put together a selection of gifts sure to please any petrolhead. So whether you're looking for a driving experience or just a stocking filler, head over to our evo Essentials guide.