My Life & Cars – Malcolm Wilson, rally driver and WRC team boss
From championship-winning driver to the head of Ford's WRC team – and Bentley's GT race programme – Malcolm Wilson has had a long and successful career in the top flight
Malcolm Wilson is one of those people who have gone a long way without ever leaving home. Born in Cockermouth, Cumbria, 66 years ago, he's been a successful driver and an even more successful team boss, building cars that win WRC rallies and drivers' and manufacturers' titles, all from a base just a few miles from his birthplace. 
Dapper in a blue jacket, dark waistcoat and Daz-white shirt, Wilson is standing in the recently completed showroom at Dovenby Hall, headquarters of M-Sport. He's surrounded by another near-constant in his life: Fords. There are Sierra and Escort RS Cosworths and the only RS1700T road car in existence, three cars he helped develop as rally cars for Ford, plus a couple of WRC cars built by M-Sport that were winners first time out, and both road versions of the Ford GT. 
> My Life & Cars – Henry Pearman, Eagle E-types founder and car collector
'My first car memory is Ford,' says Wilson. 'The first car I drove was a Ford Popular, the side-valve, sit-up-and-beg type. I must have been eight. My parents were out and the babysitter was obviously keen to get me driving, so I had cushions on the seat, all of that.'
Wilson's parents ran a breaker's yard and whenever he wasn't at school he'd be working there. 'Guys would turn up in Anglias and Cortinas with wide wheels looking to buy 1500 GT engines. When I was about ten, I was chatting to a couple of guys who were getting an engine out and one of them said, "We're doing a rally tonight, come with us in the back if you like." So I told my mum and she said, "No you're not!" And I said, "Yes I am." 
 'I just couldn't believe it; the first junction we came to, this guy put the car sideways and that was me completely hooked on motorsport. I took any opportunity to drive.' He first tasted success in autocross, aged about 13, in a Mini-Cooper that had come in as a write-off. 'It had been rolled but was still driveable. I remember getting the welding torch out, cutting the front wings away and fitting 12in Hillman Imp wheels with "Town and Country" tyres, I think they were called. I got fastest time of the day and the prize was five gallons of Duckhams oil.' At that point, the success was incidental: 'The thrill of driving was the thing. And you always needed five gallons of Duckhams Oil.'  
Partnership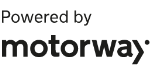 Need to sell your car?
Find your best offer from over 5,000+ dealers. It's that easy.
Having passed his test at 17, his first car was an old Morris Minor but that was just a run-around while he repaired a Lancia Fulvia 1.6 HF Lusso. 'Some guy had got it on demo from the local dealer and rolled it, so we bought it off the insurance company.' A Cortina GT soon replaced the Morris, sold just a few days later and replaced by a Cortina 1600E, itself sold about a month later. The repaired Lancia was Wilson's road car for about a year before more Fords followed, this time a succession of Escort RS2000s and Mexicos. 
His first rally was the '73 Peak Revs Road Rally where he finished as leading novice in his self-built Escort 1300. Then it was into the forests. He relished the challenge of a loose surface, scoring impressive results right from the start. 'I was buying and selling parts. I saw I could make money from buying rally cars and stripping them too. There were always some parts that were new and I'd keep them so I could always keep my own car in really good condition.'
He was soon on Ford's radar and was offered a Group 1 'Droopsnoot' Escort RS2000. 'It wasn't a paid drive, but Ford provided the car, I maintained it and did the 1977 British Championship, winning Group 1 two years on the trot. I started to get enquiries from people wanting me to prepare their cars so I built an extension to the workshop I had at my parents' breaker's yard and started Malcolm Wilson Motorsport in August '79.' 
For 1980 Wilson moved up to the top class in an Escort RS1800, with sponsorship from Total Oil and good support from Ford. On that year's Scottish Rally he was flying, up to third and closing in on Ari Vatanen and Hannu Mikkola, also in Escort RS1800s. Then he had the biggest accident of his career. 
'It happened on a bridge parapet in the middle of nowhere. The car ended up on its side. My co-driver got out and went back to warn the next car, I climbed out through the windscreen, still in shock, saw the airbox was on fire, went back in for the extinguisher, and put it out. Then I looked down and saw this ankle completely round here…'  
Wilson had broken both his ankles, the right one especially badly. There was just one spectator there who, incredibly, happened to be a doctor. At Inverness Hospital, Wilson's X-rays came back. 'The surgeon said, "The only thing we can do is put it in plaster, but I've got to tell you, you'll never walk properly again." I said, "I can't accept that." A second surgeon said the same thing. I said, "Come on Dad, do something, get me to bloody London! It's my life, my career." The second surgeon said, "There's a specialist up in Nairn who does all the skiers, if you're prepared to wait." 
'Eventually he arrives. This tall guy walks in and, Gospel truth, he's got a very obvious limp; he's got a wooden leg. I'm thinking Noooo! He puts up the slides. First the right, then the left, which he spends ages looking at. I said, "Look, it's the right one that's the worst." And he turned around and said, "I can fix the right. I'm just looking at the left to see if there's any more damage I'm missing." Well, that shut me up. He asked the nurse if theatre was free and she said yes and he said, right, let's get him in, and I'm like, "Woah, woah, stop! I have to know, I have to know that it's gonna be OK." He said, "I can assure you, you'll be fine." Fair play to him, I was.'
It was a remarkably temporary setback. Wilson was competing just four months later, encouraged by an offer from David Richards to drive alongside Henri Toivonen in the Rothmans WRC team. He then became Ford's official test driver, developing the RS1700T, replacement for the Mk2 Escort. 'It had a BDA in the front and a Hewland transaxle in the rear to help weight distribution and was 2-3sec a mile faster than the Mk2, but in '82 Stuart Turner came back in as head of motorsport and canned the project, so that stalled my career.' 
He remained signed to Ford and, while they sorted themselves, invested in himself, competing in a Quattro, the car that had in part persuaded Turner to pull the plug on the RS1700T. He then signed to drive the Metro 6R4 alongside Tony Pond in '86. The Metro proved frustratingly unreliable. Simultaneously, Wilson was developing the RS200 for Ford, but then Group B got canned following the tragic loss of Toivonen and Sergio Cresta in Corsica. 
Development of the Sierra RS Cosworth 4x4 and Escort RS Cosworth followed and although results weren't forthcoming for him in WRC, in '94 he finally won the British Rally Championship outright in an Escort. It was the fulfilment of a long-held ambition and made it easier to step back from driving and give the business his full attention. 
'In early '96, Ford were looking to outsource the WRC programme. We'd won 11 championships in three years, between '93 and '95, running some of the Ford regional programmes: Ford Italy, Ford Portugal, Ford Greece, Ford Middle East, and myself doing the British Championship, hence the interest in us doing the programme. In principle it was agreed but when it went to senior management it was felt that it wouldn't be possible to run a WRC team from Cumbria. 
'They asked me if I'd run it from Boreham. I agreed but one Sunday night my wife Elaine and I were talking and I thought, much as I really want to do the job, I just can't leave here. So that was a difficult phone call on Monday: "Sorry, I'm gonna have to back out." 
'So, we carry on. In August we went to Rally Finland with two privateers and we finished on the podium, third with Jarmo Kytölehto. It was a magical moment. The factory Escorts of Carlos Sainz and Bruno Thierry were nowhere. Ford got back in contact and the week before the RAC it was announced that we were taking on the programme. I'm really proud that we've now worked 25 consecutive years with Ford Motor Company providing cars for the WRC. 
'Back then I had the whole operation at my home, a converted farm. I was already looking for another site because we were running out of room and while it's 24-7 now, having the business at home was real 24-7. The easiest thing would have been to go to a brownfield site, but I wanted to create something that would give the programme real credibility. Ironically, I just couldn't find the right place and almost ended up moving out of the area. Then I saw Dovenby Hall and said, "This is it. I need to be here."  
'It's 115 acres so it's given us scope to expand and build a track. The house is Grade 2 listed, the workshop is the exact footprint of the walled garden. We moved in in 2000 and the first two cars we built here finished first and second on the Acropolis with Colin McRae and Carlos Sainz.'
So how did M-Sport also come to be running Bentley's GT3 programme? 'It was 2013. Completely out of the blue, Brian Gush, director of chassis, powertrain and motorsport at Bentley, rang and got my PA; it's difficult to speak with me. He rang back and I still wasn't available. He left his details and by the time I got back my PA had googled him and said, "You need to ring this number." 
'So I rang him and he said, "We're looking to do a race programme." I said, "Look, I'll be perfectly honest, we've no racing history, we're 100 per cent rallying." He said, "I know. I've been looking at your company and I think there's a lot of similarities between endurance racing and rally. I'd like to bring a team of people to view your facility." I said, no problem, when? He said tomorrow. I said right, fine. So I did my usual tour around the facility, and he said, "I'd like to bring my chairman, director of engineering and head of finance." A week later they came and I did the same tour. We went into the Oak Room afterwards and the chairman, Wolfgang Schreiber, came around to me and said, "I'd like to shake your hand, it's confirmation you've got the deal." And that was it.
'We didn't actually need to bring in anybody else, we used the skills of all the people we had. In fairness, my technical director at the time, Christian Loriaux, had been pushing for us to get into GT3 racing. Of course, I was 100 per cent rally, tunnel vision, but the timing was perfect. It was a fantastic new challenge for us. The engine is Bentley and the main chassis structure, but we've done the rest. To then go and win in the second race of our first year was amazing.'
How do rally drivers compare with circuit drivers? 'Rally drivers have to be a lot more versatile and understand a lot more. Rallying is more of a compromise; you can never have the perfect car for every stage, whereas race drivers want the car to be perfect for every corner of that three kilometres or whatever it is. But we learn from both. I've worked with nearly all the best drivers on the rally side. The one that I probably enjoyed working with the most is Sébastien Ogier. We had two fantastic years with him in 2017-18. I have so much respect for the way he does everything; the way he drives, the way he conducts his business, his commitment.' 
M-Sport has an amazing record of building cars that win first time out, and this year's hybrid Puma was the latest, but it also provided Wilson with a revelation too. 'After Monte Carlo this year with Sébastien Loeb driving our Puma, I know why we lost nine consecutive championships to him. Seeing how good he was, there's some satisfaction knowing we must have built some really good cars over the years to get that close to maybe pipping him. 
'There's no other elite sportsman who has been able to do what he's done: two years since he did a World Rally, a new co-driver, and 47 years old. He's a born natural but he's smart. Juha Kankkunen and Colin are two of the most natural drivers but Loeb is a natural and he's so smart and unflappable. He'd get out of the car so relaxed, leading the Monte with a brand new car and a brand new co-driver, against the best. 
'I went to drive the Puma, I went to the forest where they were testing it, and I've got to be honest, it frightened me, the speed. I normally drive every car just to know if there's anything I think is fundamentally wrong, but when I saw it I could tell from the outside it's one special car. To win on its debut on the world's most famous rally is an incredible feeling. There's nothing like it… apart from 2017 when we won everything within 15 minutes: the Drivers' Championship, the Manufacturers' Championship, the Co-drivers' Championship and the rally.  
Favourite rally car? 'There's no question at all: the Mk2 Escort. It was just incredible. The noise would make the hairs on the back of your neck stand up but you could do anything with them. It was like a toy to play with… though you still had lots of accidents. You drive other things, come back to the Escort and think, "Why did I ever have accidents?" 
Yet there isn't one in the showroom? 'There's one at home,' says Wilson, sheepishly. 'We were the first people to put on a gravel rally after Covid struck, Return to Rally, August 2020. I was running car zero. The sad thing is it's the car I won the 2008 Roger Albert Clark Rally with and never put a scratch on. It was a straight bit of road too, which makes it even worse. Came out of the corner, only a little bit wide, so I thought I'll just carry on down. But there was a bit of a gully and I'm not as strong as I used to be. The wheel went into the hole, ripped the steering wheel out of my hands, and we went into the trees.' At least he knows some guys that can fix it.
This story was first featured in evo issue 298.