Porsche Cayman GT4 review - the ultimate drivers' Porsche?
The Cayman we've all been waiting for
The Porsche Cayman GT4 is simultaneously hugely desirable and hugely frustrating. Desirable, because it's the Cayman we've been waiting for since Porsche first released its mid-engined, closed-roof sports car in 2005 – one developed by Porsche Motorsport.
And frustrating because so few will ever get to experience it, their efforts curtailed by limited production, and market forces that are sure to push prices up for the foreseeable future.
That shouldn't take away from the Cayman GT4's abilities though. In evo 208, we said that it 'deliberately puts driver enjoyment above the pursuit of raw performance.' We admire the concept, then, and the execution is even better.
>Read our Porsche 911 GT3 RS review
Performance and 0-60mph time > The quickest Cayman yet, but notable for the quality of its performance more than the quantity - even if it lags a 911 GT3 on both. Read about the Cayman GT4's performance and 0-60 time
Engine and gearbox > Cribs its engine from the 911 Carrera S - a 3.8-litre Powerkit unit with 380bhp. The sole gearbox is a six-speed manual; it's sweet to use, but hampered by long gearing. Read about the Cayman GT4's engine and gearbox
Ride and handling > Sublime. As sweetly-balanced as a standard Cayman, but response and grip are increased by a rather large notch over even a Cayman GTS. Read about the Cayman GT4's ride and handling
MPG and running costs > Respectable economy when driven gently, though insurance and tax are steep. Tyres for the 20in wheels aren't cheap either. Read about the Cayman GT4's running costs
Prices, specs and rivals > Standard pricing looked like great value, but since all are sold you'll likely pay nearer £100,000 now. Few rivals get close. Read about the Cayman GT4's rivals
Interior and tech > Fantastic driving position and as well-built as any Porsche. Not over-endowed with in-car toys, but if you want those then perhaps a car like the GT4 isn't for you. Read about the Cayman GT4's interior and tech
Partnership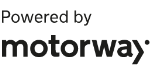 Need to sell your car?
Find your best offer from over 5,000+ dealers. It's that easy.
Design > The Cayman is an attractive car as standard and the GT4 builds on that with aggression. Less in-your-face than a GT3, but still purposeful. Read about the Cayman GT4's design
Videos > Watch our first drive review video and initial technical preview of the Cayman GT4 here.
Prices, specs and rivals
The Cayman GT4 starts at £64,451, but that's completely academic frankly since Porsche has sold every example it intended to make. As a result, anyone wishing to get hold of a GT4 will have to spend significantly more than that – at the time of writing, one Porsche main dealer is selling a white example for a tenner shy of £100,000.
Solid gold residuals might offset this instant price rise somewhat, and while we'd never advocate selecting a car (particularly one so brilliant to drive) as an investment, it's hard not to imagine GT4 prices remaining strong for quite some time to come.
Sports seats Plus are also standard, but CFRP bucket seats are a desirable option – they position you as close to perfectly as it's possible to sit in a performance car.
Rivals? Porsche's own 911 GT3 is a good place to start. It's more powerful but not necessarily more fun, and proportionally more expensive to buy – prices start at £100,540. Closer to home, the Lotus Evora 400 is hugely talented – flowing along British B-roads perhaps better even than the GT4 – and starts at £72,000. The Lotus does lack the Cayman's sense of integrity, however.