Fiat 124 Spider review – The MX-5's classier cousin? - Ride and handling
The drop-top Italian posses a distinctly calmer persona than the Mazda that it shares its underpinnings with
Ride and handling
If there's one word to describe the Fiat 124 then it's cheerful. It bimbles down a road reacting exuberantly to each and every one of your inputs. It dives under brakes, rolls when any steering is applied and, despite its modest power, even squats under acceleration. It makes driving slowly a more theatrical experience than most cars do, and that's even before you've lowered the roof.
This soft suspension is a bit fidgety below 40mph, and doesn't filter out a road's more severe bumps – highlighting its typical convertible lack of body rigidity – but it's far from uncomfortable.
Although fun at modest speeds, this animated behaviour doesn't help the 124 when you want it to perform like a sports car - when you want to push on or indulge in its rear-drive layout, it disappoints. Its overt body movements deeply confuse the chassis when it's asked to do more than one at once; braking deep into a corner, inducing a dive and roll exposes the 124's lack of grip and composure.
In such circumstances it feels as though the rear is willing to break traction and allow the car to slide. The engine's grunt isn't significant enough to force the rears to relinquish their hold on the tarmac on its own, but enough enthusiasm will allow the rear to swing wide. The Fiat's significant weight transfer, thanks to its soft suspension, and lack of limited slip differential (both the 2-litre MX-5 and Abarth 124 Spider get an LSD as standard) means your commitment isn't rewarded with elegant slide, just a brief and untidy bout of oversteer.
> Read about how the Fiat 124 compares with the Mazda MX-5
Instead just a tweak of the throttle at opportune moments produces a distinct influence over the rear axle to helpfully remind you it is the rear wheels that are receiving the engine's torque, though. It's a pleasant sensation, but not one that's useful or meaningful when trying to change the car's trajectory.
Partnership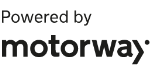 Need to sell your car?
Find your best offer from over 5,000+ dealers. It's that easy.
Entering corners with less speed makes for a much calmer and more pleasant experience. However, the front-end's lack of purchase combined with the rear-end's propensity to squat, means that unless you're patient and delicate with the throttle you're likely to induce some understeer.
Despite completely different spring rates, dampers and anti-roll bars, the 124 Spider behaves in a similar manner to the MX-5; soft and entertaining at low speeds but lacking the poise that would define it as a real drivers' car. The Fiat takes that concept even further though and would be better suited to cruising slowly down a coastal road than a demanding b-road.
evo Comment
'The Fiat feels like a six- or seven-tenths car, more of a cruiser, which is a shame and something of a missed opportunity, for surely the intention of this car is to remind enthusiasts of what past generations of motoring journalists used to describe as "Italian brio".' – Richard Meaden, contributing editor