Mercedes-AMG A45 review - is AMG's hot hatch capable of bringing the fight to the Focus RS? - Engine and Transmission
Incredible performance and grip, but lacking the involvement and fun that a great hot hatch requires
Engine and transmission
The 2-litre twin-scroll turbo engine found in the A45 is currently the most powerful 4-cylinder motor in series production; it makes an incredible 191hp per litre.
However, like the rest of the A45, it does feel something of an exercise in numbers. For 2016, the engine output is raised by 21bhp, while torque goes up by 18lb ft. That sees the A45 AMG putting out totals of 376bhp and 350lb ft of torque. A newly configured valve assembly combined with revised timing and turbocharging have led to the power increase, while engine internals and direct-injection systems remain the same. Power and torque are on a par with much larger capacity motors.
Unfortunately all that power doesn't necessarily translate to a particularly pleasant engine. It is tractable and competent but it isn't exactly characterful. Much like the rest of the A45, the engine is functional. It delivers its vast amount of power in a fairly polite and controlled manner; it doesn't have the huge turbo lag and rabid top-end boost you'd expect from a 2-litre with 376bhp. That's not say it isn't thrilling, though. The delivery is persistent, and every gear change just seems to pile on the speed. The throttle response is good too, making the car react as soon as you touch the accelerator.
As is the case with a lot of turbocharged engines, the A45's four cylinder doesn't produce the most exciting of noises. AMG has attempted to rectify this rather flat soundtrack with an almost over-the-top exhaust system. When in either Sport or Sport+ mode, every upshift is met with an almighty crack. Even the slightest lift on the throttle results in multiple pops and bangs from the A45's rear end. Option the performance exhaust and things get louder still.
Listening to the Mercedes break wind every time you pull a new gear quickly can wear thin. Your only respite comes if you revert back to the Comfort setting, where the engine looses some of its immediacy. It could learn much from the Audi RS3, which, while not the most dynamically engaging car, nonetheless manages to tick some of the character box with its warbling five-cylinder engine.
Partnership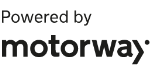 Need to sell your car?
Find your best offer from over 5,000+ dealers. It's that easy.
As for the seven-speed AMG Speedshift DCT gearbox, 2016 sees a marked improvement for the A45. It appears more responsive, particularly on upshifts and thanks to revised shorter ratios from third through to seventh gear, makes the acceleration in the A45 all the more ferocious. Sadly the software controlling the gearbox isn't quite as sophisticated the best dual clutch boxes. Manually select a gear just as the car thinks about changing cogs too and it'll skip two. Its eagerness to kick-down doesn't seem in total harmony with the torquey engine either.