Mercedes-Benz A45 AMG (2015 - 2018) review
Dramatic performance and plenty of grip for AMG's smallest offering, but you can find more fun for less money elsewhere
The Mercedes-AMG A45 is one of the fastest tools a driver can choose to dispatch a challenging strip of twisty blacktop in a torrential rainstorm, short of a World Championship Rally car. Indeed, the AMG entry-model has a gripping combination of superlative four-wheel drive traction and a fantastically stable chassis that used only to be found in the esoteric realm of limited edition homologation specials.
The fact than an AMG A45 for sale at your local Merc dealer makes about as much power as the current crop of WRC cars means it has no shortage of get-up-and-go either, and certainly enough to take advantage of its prodigious grip. The A45 spec includes a 376bhp turbocharged four-cylinder engine, and its mighty 188bhp per litre makes it a genuine force to be reckoned with. (It's not quite king of the hot hatches as it can't quite match the muscle of the Audi RS3, but it's close enough!)
> See how the A45 fares against the Audi RS3
Combine this performance with Mercedes desirability, quality and day-to-day liveability, and you have an appealing package. Unfortunately the poor ride and one-dimensional approach to speed all conspire against it. Few others are as fast, but several are more fun.
Mercedes-AMG A45 in detail
Prices, specs and rivals
Not only was the Mercedes-AMG A45 one of the most potent hot hatches available, it was  also one of the most expensive. The level of equipment offered goes some way towards justifying it, though. Won't you don't get is a lot of space for your money, with rivals such as the VW Golf R proving roomier inside and packing a bigger boot.
Partnership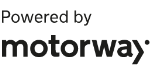 Need to sell your car?
Find your best offer from over 5,000+ dealers. It's that easy.
Although the A45 was once the dearest hot hatch of them all, the Audi RS3 took its place, on showroom floors priced from almost £45k. The RS3's 395bhp output trumps the A45, as does the whole driving experience. The RS3 is now much more involving than its predecessor but like many fast RS Audis it still favors outright speed over total driver immersion. Interior surfaces are nicer to touch and the cabin's ergonomics and general quality are superior to the Mercedes.
> Click here to read our review of the Renaultsport Megane 275 Trophy review
The A45's four-cylinder can't match Audi's warbly five-cylinder engine note and although the A45 musters great performance, it has fewer thrills than more conventional hot hatches. Ford's Focus RS, for example, is more interactive (if less prestigious), while the Hyundai i30N and the new Renaultsport Megane feel more agile on the road - but are both comprehensively outgunned down the straights. Closer in performance and way more engaging dynamically is the brilliant Honda Civic Type-R, which is our current fast hatch favourite and arguably the performance car bargain of the decade, if you can stomach the McDonalds car park cruise looks.
Still the sole rear-wheeler in the class, BMW's 335bhp M140i is dynamically polished and engaging. The throttle-adjustable chassis demonstrates that speed isn't everything, as is the case with the A45, and that a sweet shifting manual 'box is only every a good thing out on the open road.
If the your hot hatch penchant must be satisfied with an all-wheel drive German product there is, of course, VW's 306bhp Golf R. It's an evo favourite blending fun that balances talent and performance against practicality with little trade-off. It's not as adjustable or as involving as the BMW, nor as quick as the A45 but it has traits of both in its charter. There's even an estate version, although this is only available with a DSG gearbox.
Our favourite Golf, and hot hatch for that matter, of the moment is the VW Golf GTI Clubsport S. It may only have two-driven wheels and two front seats but it feels as solid and as premium inside as the Mercedes and yet it's as involving as the Megane and exciting as the Focus. Its lack of rear seats may reduce its practicality, but its talents and capabilities are beyond the reach of any other hatch back on sale.
> Click here to read our review of the VW Golf GTI Clubsport S
Then there is, of course, another four-cylinder, turbocharged four-wheel drive hyper hatch that lines up against the A45 – Ford's £31,000, 345bhp Focus RS. Not as refined as its German rivals, but what the Ford lacks in soft touch interior furniture it makes up for with a sharp chassis and blistering pace. It has more of an edge to it than the A45 and some may find the ride a little on the brittle side, but the Focus RS is the closest to the A45 in terms of real world performance than all of the aforementioned rivals and bests many as a real drivers' car.