Jaguar S-type 4.2 V8 R
When the first S-types appeared in the late '90s, I hated them with a passion. Too many focus groups and styling clinics had produced a throwback to a 40-year-old design; the Mk2 styling cues were like the E-type appearing with cycle wings and running boards.<br/>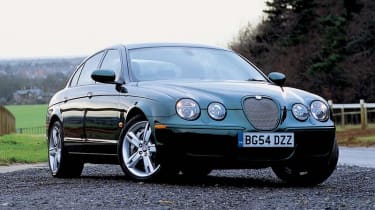 When the first S-types appeared in the late '90s, I hated them with a passion. Too many focus groups and styling clinics had produced a throwback to a 40-year-old design; the Mk2 styling cues were like the E-type appearing with cycle wings and running boards.
Driving an early S-type didn't help much either. Abiding memories were of a mid-Atlantic ambience and so-so dynamics. But then they started to get better. In 2001 improvements to steering, gearchange and engine management sharpened the driving experience, while interior revisions conjured a classier, more cocooning feel. The next 4.2 V8 we tried actually felt pretty special, and then in 2002 came the supercharged R. Four hundred brake in a reasonably compact sports saloon, with an R version of Jaguar's CATS adaptive damping, big brakes, serious rubber and - stripped of tinsel - a little bit of welcome attitude. By the time it had benefited from a well-judged facelift in 2004, the S-type had metamorphosed into something really rather covetable, so when later that year the Earl of Metcalfe was looking for someone to run an S-type R long-termer, I was the one jumping up and down saying 'Pick me! Pick me!'
I went for Jaguar Racing Green, with contrasting Sand and Charcoal leather, aluminium trim for the facia and door inserts, and not a splinter of wood to be seen. Jaguar themselves specced the car, knowing that come resale time it would need all the toys, so although the basic price was £49,995, a long list of optional extras, including electric sunroof (£995), plumbed-in cell-phone (£790), premium sound system (£640), television (£500) and adaptive cruise control (£1300) brought the total to an eye-watering £55,680.
If it had been left to me, I'd have settled for premium sound alone and spent the extra five grand on CDs. I really could have managed very well without most of the other toys: I could never be bothered to relocate the SIM card from my mobile to activate the Jag's cell-phone, I tend not to watch telly in cars, and opening a sunroof always makes my ears pop. The adaptive cruise control - which scans the road ahead and slows you down if you get too close to the vehicle in front - was a novelty to use a couple of times, but I'm not at all sure that such things don't lull you into such a soporific state that they become anti-safety devices. I did use the satnav a lot and found the touch-screen worked well, though I had reason to curse it when it got me completely lost in London and eventually took me back to my starting point - via, I later discovered, the congestion charging zone.
Partnership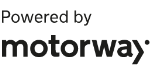 Need to sell your car?
Find your best offer from over 5,000+ dealers. It's that easy.
Over 15 months the S-type R proved to be a terrific all-rounder. The about-town stuff and the long-distance hauls it would take in its stride. The seats were superb, the ride taut but never crashy, refinement high. It was a heavy car (1800kg) and it felt it, too, so even with 400bhp you had to really prod the engine to make it fly. But fly it did, and few things on the road were quicker. I thought I might tire of the slightly whiny supercharger, but I didn't mind it at all; and I came to love the wonderful V8 woofle, which seemed especially loud for the first few minutes after you started it.
The feeling of weightiness, of inertia, made me less inclined than I might have been to take the R the long, twisty way home. But in fact whenever I did it was more than capable, cornering in a flat, assured fashion, body movements well in check, chassis serving up an abundance of grip and poise, though, slightly surprisingly, the R does without a limited slip differential. And while the auto 'box was smooth and fast acting, I'd have loved some buttons or paddles to switch between ratios rather than the clonky old J-gate. The RS6 we ran had an auto 'box with paddles and it was terrific, all you ever wanted.
The only serious flaw in the R's dynamic make-up, however, was its response to the brake pedal. For general road use there was no doubting the power of the impressive-looking callipers and ventilated discs, but they were always rather grabby, making it near impossible to feather the brakes to bleed away a little speed, while when hauling down from high speed the pedal feel could be spongily inconsistent. I mentioned all this when BG54 DZZ went to Guy Salmon Jaguar of Northampton for its 10,000-mile service, but was told that this was 'how you'd expect an S-type R to feel'. Which was a pity, because it dented what was otherwise an extremely accomplished chassis.
The service at Guy Salmon was generally good. Routine servicing was at 10,000-mile intervals, the first costing £280, the second £290. We needed just one set of replacement tyres, four new ContiSportContacts going on at 22,000 miles at a cost of £630. Other than servicing, running costs were pretty reasonable for a heavy, 400bhp saloon. Fuel economy hovered between 21 and 23mpg, which meant a range of around 300 miles, though spirited driving would quickly see it drop to the high teens. Oil consumption was negligible. Apart from a speeding ticket there was only one unexpected expense: I arrived home one night to find a piece of a lorry's mudguard embedded in the cheap-looking plastic mesh grille in the Jag's lower front bumper. A replacement cost a not-so-cheap £200.
There were a few niggling faults. On really cold mornings there was a screeching noise from one of the auxiliary drive-belts and, when there was a thick frost, one thin strip of the heated front screen refused to warm up. Late last summer the central locking and alarm went on the blink, too, which Guy Salmon put down to a faulty keyfob plipper (a common fault, they said). They ordered a new one, but before it arrived a fault of a less niggling and altogether more serious nature emerged.
I'll not repeat the full case history (you can read all about it in issues 085, 086 and 089) but last autumn the S-type was struck by a series of apparently random maladies, starting with the alarm going on the blink, progressing through the engine cutting out, and ending with it being carted off to Coventry on the back of a trailer after it locked itself in Park. A prolonged investigation revealed that a wire in the front loom had been chafing in a wheelarch, and since it was an electrical feed to two of the car's brains, this explained the various faults. According to Jaguar only a handful of cars had been similarly affected, but all S-types were subsequently being modified when they went in for service.
I've heard mixed reports from other owners about S-type build quality and reliability. Most owners seem happy with their cars, especially if they're 2004 or later, but others, particularly those with '03 cars, report problems with the ZF six-speed auto (specifically a low-speed jerkiness that seems to be caused by a software problem), dragging rear brakes causing premature wear, and squeaking noises from the steering rack. One unhappy owner has even set up a website, www.thelurch.com, to document his and other owners' woes.
But after much deliberation I'm giving our S-type R the benefit of the doubt. Aside from its freakish electrical episode and the odd screech, it performed well and seduced (almost) everyone who drove it, with its very Jaguar blend of a poised, supple chassis and smooth power.
The popular view is that, with the introduction of the new XK, Jaguar is awaking from a very long sleep and remembering what it used to do so well. The S-type, I suspect, will be viewed by some as the embodiment of much that's been wrong with the marque in recent years. But that's unfair. Just because it's taken Jaguar bosses 30 years to realise that people still like priapic sports cars, don't take it out on the S-type R. It's not just a very good car, but a very good Jaguar.
Running Costs
| | |
| --- | --- |
| Date acquired | December 2004 |
| Total mileage | 26,459 |
| Duration of test | 15 months |
| Average MPG | 21.8mpg |
| Servicing costs | £570 |
| Consumables | £630 (four tyres), £10 (oil) |
| Extra costs | £200 (plastic grille), £60 (SP30) |
| Price new | £55,680 |
| Trade in value | £35,000 |
| Depreciation | £20,680 |