2019 Kia Ceed GT review – more bark than bite from this warm hatchback
It's an OK warm hatchback, but the steep price tag in context with rivals makes it a particularly tough sell
One approaches the Kia Ceed GT with genuine intrigue. It looks pretty good, it has a subtle aggression, with a little more restraint than you might see on a Hyundai i30 N or similar, but is still distinctive – similar to the way Volkswagen seems to strike exactly the right balance between sporty and sleek with the Golf GTI.
You settle into a great sports seat, grip a flat-bottomed steering wheel wrapped in perforated black leather and red stitching. Reach for the start button and the Kia Ceed GT blares into life with a surprisingly fruity exhaust note, only exaggerated by the underground car park location that kicked off this test. Sport button pressed, it's making a proper racket now, and in the same desirable motorsportesque fashion as the properly naughty i30 N does too.
> Click here for our review of the Hyundai i30N
The steering is heavy, the ride on first acquaintance hard-edged. Has Kia built a sleeker, more sophisticated version of the brilliant i30 N? The short answer is no. This is no hot hatchback, and despite all the initial signs pointing towards it, the Kia Ceed GT's aspirations seem entirely mismatched to its driving experience. And that's a shame.
Engine, performance and 0-60 
The Ceed GT is the lone, top-specification version in the Kia Ceed hatchback range. The only engine choice is a 1.6-litre turbocharged four-cylinder petrol unit producing 201bhp at a raucous 6000rpm. The sole transmission available is a six-speed manual, the seven-speed dual-clutch transmission from lower down the range not being an option here. Performance is adequate, rather than stirring, reaching 62mph in 7.2sec and trudging on to a 143mph top speed. 
Technical details 
The engine, specifically, is a TGi unit used throughout the Hyundai and Kia ranges globally. Despite the reasonable power output from the direct-injection engine, its placement in cooking Hyundai and Kia models says something about its high-performance pretensions.
Partnership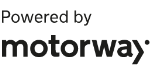 Need to sell your car?
Find your best offer from over 5,000+ dealers. It's that easy.
Under the skin is the usual combination of MacPherson front struts and a multi-link rear. Adaptive dampers, limited-slip differentials or chunky brakes are not the name of the game here, but then these wouldn't really be expected in a warm hatch like the GT. Instead most of the dynamic points – steering, transmission and brakes – all feel distinctly normal, and as a result correspondingly numb. And that's a problem here, as the compromises made in terms of everyday drivability only irritate rather than inspire, finding no balance. This is something a traditional hot hatch counters with performance, and something the best warm hatches carry off with a level of finesse, neither of which this Ceed GT achieves. 
What's it like to drive 
There is a very good reason the Kia Ceed GT falls at its most important hurdle. It might have the looks and soundtrack of a hot hatch, but the Ceed GT feels so much like a mainstream medium-sized family hatch to drive that it all feels contrived and disingenuous. The engine is the main culprit, as it suffers quite horrendous rev-hang, the flywheel feeling like it's made of lead. Try to shift quickly through the gears and the Ceed jolts forward as the revs get thrown up and down as you disengage the clutch before the engine has a chance to catch up, such is the mechanical inertia within the driveline. 
This is exaggerated by that raspy exhaust, as it drones on and makes it look to those outside like you're constantly slipping a clutch. Keep your foot pinned and the mid-range rush you expect never really materialises either. Throttle response, even in Sport mode, is dull, and this combined with the inert and slow-witted engine response produces a perfect storm of lethargy, which totally belies its performance aspirations. The transmission is fine, if a little rubbery – but the throw isn't too long and engages with a semblance of clarity at least.
> Click here for our review of the Kia Stinger GT-S
Unfortunately the rest of the dynamic package doesn't make up for the powertrain's clear shortcomings. To start with there isn't much in the way of mechanical grip despite reasonably chunky 225-section front tyres, and any lingering performance is spun away on an inside front wheel at the merest hint of 'assertive' throttle application mid-corner. The Ceed's understeery balance isn't surprising perhaps (this isn't a full-on hot hatchback after all), but even up to that point the whole car fails to inspire any enthusiasm beyond four-tenths. Get into a faster flow and the traction issues dissipate, but again, it feels inert and uninspiring.
The steering is quite hefty, weighting up even more so in Sport mode, but it doesn't offer any real feedback, something that's not unusual these days. But where the Kia falls down is the steering's tendency to feel like it's working against you, due to its weight and penchant for wandering under hard acceleration. Body control is well contained, but the ride might be a little firm as the GT does without the i30 N's trick adjustable dampers. 
Prices and rivals
If this all sounds a little tough on the Ceed GT there is a very good reason for it. The Kia costs from £25,535, only £460 less than the wonderful, charismatic and highly entertaining Hyundai i30 N that, given its shared chassis, proves there is so much potential hidden away under the GT's layer of poor calibration. If it wasn't so noisy, rode better and had a lighter touch to the control weights the Ceed GT's 'GT' credentials would make so much more sense. 
At this price point, a top-spec Ford Focus ST-line X with a 179bhp turbo petrol is around £1000 less, although standard equipment is not quite as comprehensive. Looking at the class below, the Polo GTI, although not a stirring hot hatch, does a better job of finding a warm hatch balance, while the smaller Fiesta ST in five-door form significantly undercuts and out-entertains the Kia. Excellent new products like the Stinger GT might have lifted Kia's image, but it takes consistency to maintain it.