2268bhp Koenigsegg Gemera V8 is world's most powerful production car
By using a modified version of the Jesko's twin-turbo V8 with hybrid assistance, the Gemera has leap-frogged to the top of the power charts
If the original three-cylinder, four-seater, 1700bhp Gemera wasn't absurd enough, Koenigsegg has now created an altogether more powerful, more advanced version using the Jesko's twin-turbo V8. With an astonishing 2268bhp and 2028lb ft of torque produced by a new powertrain with a reconfigured hybrid system, the Gemera is now the most powerful production car in history.
Koenigsegg has revisited the Gemera's drivetrain due to the possibilities opened up by the Jesko's innovative Light Speed Transmission gearbox, which does without a conventional clutch and flywheel to deliver sensational engine response and rev characteristics. The nine-speed unit uses three internal shafts with three gears each, which combine to offer nine different ratios. The setup is shorter than a conventional dual-clutch gearbox – particularly pertinent in the cleverly-packaged four-seat Gemera – and more engaging than the Gemera's previous direct drive setup. 
In tandem with the new gearbox, Koenigsegg has streamlined the Gemera's hybrid setup, which now uses a single 'Dark Matter' electric motor integrated into the transmission instead of three separate units. The new motor develops 789bhp, making it the most powerful of its kind in the industry while being smaller and lighter than the old system.
These advancements in power-density and packaging have allowed Koenigsegg to install the Jesko's larger V8 engine, albeit with a new top-exit exhaust system to make it fit. The original twin-turbo three-cylinder motor – dubbed the Tiny Friendly Giant – is still available and benefits from the updated hybrid setup to generate 1381bhp and 1364lb ft of torque. Each version offers four wheel drive and torque vectoring, with the three-cylinder Gemera being lighter and more accelerative than before.
The Koenigsegg Gemera represents not just a new era for the Swedish hypercar manufacturer in terms of powertrain layout and design, but also useability – this is the first 'everyday' Koenigsegg. The enormously powerful three-cylinder engine is one of its key innovations;  the engine was originally rated at a peak of 600bhp at 7500rpm, with 412lb ft of torque spread between 2000-6000rpm. Augmenting the dry-sumped petrol unit is Koenigsegg's infinitely variable valve system (Freevalve in Koenigsegg speak) that's hydraulically-actuated rather than driven off the camshaft. 
Partnership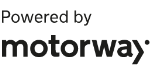 Need to sell your car?
Find your best offer from over 5,000+ dealers. It's that easy.
The advantages of the Freevalve system are numerous, but a highlight is how it's able to sync with the two turbochargers, as each is connected to a single valve from each cylinder. This allows Koenigsegg to route all the exhaust gases from each of the three cylinders into one turbocharger at medium-to-high load but low rpm helping the turbo spin faster until there is sufficient flow to spin both – a clever, efficient way of improving response, without throwing fuel at the problem (anti-lag, anyone?).
The Gemera was originally quoted to complete the 0-62mph sprint in 1.9sec with an estimated 250mph top speed, but no performance figures have been announced for the newly updated versions. To accommodate two-row seating into the package, Koenigsegg has designed an all-new carbonfibre chassis topped and tailed by aluminium subframes, from which double-wishbone suspension hangs. The dampers are adaptive, and feature hydraulically-controlled ride adjustment and a nose lift.
The design is based around an entirely new proportion set, but the overall styling language is shared with other models featuring a similar wrap-around front screen and side window aesthetic. The massive doors open upwards and outwards (Koenigsegg doesn't do normal doors) revealing an interior dominated by a new floating central infotainment display and dash layout, highlighting the low scuttle and extended interior space. The Gemera will enter production towards the end of next year, with customers taking delivery from early 2025.