Twisted Land Rover Defender review and pictures
This £75K Red Edition highlights the tweaks Twisted can apply to the iconic Land Rover Defender
What is it?
The Twisted Red Edition, a modified Land Rover Defender whose tweaks take it past £75,000.
Technical highlights?
Twisted is a Yorkshire company that began tuning Defenders ten years ago, initially for competition. In recent times it has pandered to the bespoke market, allowing customers to pick and choose from a huge range of upgrades, and this Red Edition is a prime example of what it can achieve. The first thing that hits you is that the Defender looks subtle in its all-black livery but hard as nails at the same time with its bulging 18in wheels.
You might expect a bristling V8 under the bonnet, but the 2.2-litre turbodiesel of the 2012 Defender remains. However, Twisted has tuned the in-line four (variable geometry turbo, freer breathing, stainless steel exhaust) so that it produces an extra 45bhp and 35lb ft of torque. Performance still can't be described as brisk and the uprated 350mm AP Racing brakes can easily cope, but the lofty driving position and the fundamental underpinnings of the Defender mean that it feels quick enough. Twisted has also tackled the suspension and fitted Bilstein B6 gas dampers and shorter springs to create a 'Road Sport' spec (although it will still handle a perfectly acceptable level of off-roading). What's it like to drive?
Climb up into the Twisted, shut the door (which you seem to rub shoulders with in true Defender fashion) and then take in the rest of your leather-clad surroundings. At £26,000 the interior costs more than the exterior and mechanical upgrades put together, but it really is very luxurious, complete with Alpine head unit (including reversing camera), Alcantara headlining and seats that drivers of recent Renaultsports will instantly recognise. Recaro buckets might seem like overkill, but given that the flat standard seats quash any idea of spirited driving as you slither out of them at the first roundabout, they make sense. What you can't see, but can hear (or perhaps not hear) when you start it up is the extra level of sound deadening, added to increase refinement still further. The shift of the tall gearlever is positive but long-winded while the throttle response makes some glaciers look pretty snappy. I didn't know what to expect in the corners, but oversteer was a long way from my mind. However, turn in quickly, lift off the throttle as you sense the chunky BF Goodrich all-terrain tyres lose grip at the front, and the back will swing round while you frantically twirl the small Momo wheel. It's quite terrifying but controllable and you can't help laughing afterwards.
Partnership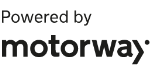 Need to sell your car?
Find your best offer from over 5,000+ dealers. It's that easy.
How does it compare?
To what? £75,000 can buy all manner of sporty SUVs, not least a 414bhp V8-powered Porsche Cayenne GTS with a number of ticked option boxes. A Twisted Defender is a specialist choice that requires more commitment, but is likely to reward more as a result. The only alternative that comes to mind is a delivery mileage Mercedes G350 CDI, which costs similar money.Anything else I need to know?
Twisted Land Rovers can be heavily personalised, and there are a number of other editions like this one. The measure of how much I liked the Red is that I instantly went to Twisted's website and started speccing my ideal version (less luxury, nothing in the back, but keep the Recaros and the performance upgrades).
Specifications
| | |
| --- | --- |
| Engine | In-line 4-cyl, 2200cc, turbodiesel |
| Max power | 165bhp @ 3200rpm |
| Max torque | 300lb ft @ 2250rpm |
| 0-60 | 11.0sec (est) |
| Top speed | 94mph (limited) |
| On sale | twistedperformance.co.uk |