Mercedes-AMG SL63 2023 review – a match for the Bentley Continental GTC?
The SL55 finished last at eCoty 2022. Does a performance and chassis upgrade make the SL63 more convincing?
It's fair to say the latest SL hasn't yet bowled us over, despite now being developed fully by AMG and looking so much tauter than its predecessor. With its short overhangs, muscular arches and crisp detailing, you can scarcely believe they've squeezed in an extra pair of seats to make this R232 generation a 2+2. Upon seeing the weeny rear quarters up close, you might wonder why they bothered. 
But the SL63's most interesting component sits up front: a 4-litre twin-turbo V8 like the SL55's albeit with a healthy boost, its 577bhp and 590lb ft representing impressive climbs (from 469bhp and 516lb ft) with cooling, intake and exhaust upgrades plus the obligatory retune. Revised active engine mounts and the addition of an electronically controlled limited-slip diff and hydraulically linked damping complete the dynamic makeover. Enough to justify a £25k hike to a chunky £171,965? Time to find out.
> The new Mercedes-AMG GT2 Pro is a 740bhp track toy
If you baulked at where SL prices have swelled to, then best not look too closely at the rest of the spec sheet. A more galling number is nestled right in the middle: 1895. That's how many kilos the SL63 now weighs and yes, despite a plethora of systems – four-wheel steering among them – you'll definitely notice. But then which modern performance car, outside of a GR86, doesn't slap your face with its kerb weight? It's a waste of energy fretting too much about it – rival engineers at M division admit it's of marginal concern when they can virtually trim the fat in corners with decent hardware and coding.
AMG seemingly does a remarkably good job of that, too, the SL's two-metre width more obviously stemming your flow on a favourite stretch of road. The more inevitable by-product of managing its mass is a firm ride. Comfort mode almost lives up to the name while occasionally feeling a bit aloof in its reactions, and pockmarked surfaces will always make themselves known. Not through any loss of composure, rather by the vocal thumping of those 21-inch wheels and exacerbated interior rattles that are unbecoming at this sort of price point. Eek.
Ramp things up to Sport and its composure only improves, albeit with an inescapable firmness that sends a clear message that the AMG-ification of the SL has lobbed some of its old grand touring capabilities over the wind deflector. Sport Plus feels – to little surprise – excessive for the road. Stick in the middle and you have a car that bludgeons the road beneath it with a swagger not unlike a GT-R's, a similar lack of subtlety on display. This is true whether the fabric roof is folded or closed, with no tangible wobble or tell-tale shake of the rear-view mirror. This is clearly a strongly reinforced roadster – as you'd well hope, given how much timber it carries.
Partnership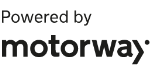 Need to sell your car?
Find your best offer from over 5,000+ dealers. It's that easy.
It impresses you most as it leaves a corner. This is no agile sports car, rather a robust hot-rod familiar from AMG folklore. Like its 55 sibling, the 63 gets 4Matic+ all-wheel drive as standard, and it's a supremely proficient system that favours traction over mischief. M division has made a looser-hipped AWD system than this, AMG playing things with a straighter bat. Perhaps a more dynamic tune of 4Matic+ is being saved for the next AMG GT, which borrows much of the SL's componentry but will surely exhibit its own dynamic character. For all the infinite headroom the SL offers, it feels like it's brushing against a glass ceiling of its own.
The brakes deserve praise, though, the optional ceramics of this test car (£4150) not once complaining about the unenviable shift they're putting in. The engine is an absolute corker, too, revving sharply and sounding every bit as thunderous as AMG V8s ever did, a flourish of turbo chuff and whistle increasing the drama at the lower revs you'll mostly hover around. The nine-speed gearbox is best left to its own devices; visit a well-loved second-gear corner and you might lunge frustratingly into the limiter before exit. Yet there's still satisfaction in pulling its paddles, the bigger frustration being how minor the gear display is within the vastly configurable digital instrument cluster. With so many ratios you need a clearer picture of which one you're in.
There are a few more qualms in the same mould. While it's nice that AMG has had the good sense to lose the outgoing GT's bank of drive mode buttons from the transmission tunnel, the digital switches on the steering wheel prove distracting until you're fully familiarised with how they operate. The tablet-like touchscreen feels too pervasive inside a car with such an apparently sporting focus, too. Its angle can be electronically adjusted but must be done via an on-screen slider, whose slight time lag makes the process frustrating. Some joy at the apparent simplicity (and weight-saving) of the SL's return to a fabric roof will dissolve when you realise it's controlled in a similar vein. Twice it got stuck halfway and I needed to reboot the whole car to fix the issue.
The SL moves in lofty circles, priced against the Bentley Continental GTC, the Ferrari Roma Spider and 911 Turbo Cabriolet. It feels a more composed and assured car than the 55, its extra power injecting some welcome bombast while those chassis tweaks breed more confidence. Perhaps there's more technical complexity than we'd like, and its curious remit – somewhere between GT and sports car – gains no more clarity here. But don't overthink the role this SL plays and it's largely very easy to like.
Mercedes-AMG SL63 4Matic+ specs
| | |
| --- | --- |
| Engine | V8, 3982cc, twin-turbo  |
| Power | 577bhp @ 5550-6500rpm |
| Torque | 590lb ft @ 2500-5000rpm |
| Weight | 1895kg |
| Power-to-weight | 309bhp/ton |
| 0-62mph | 3.6sec |
| Top speed | 196mph |
| Basic price | £171,965 |
This story was first featured in evo issue 314.