This week on evo – Aston Martin DB11, Type R bargains and more
A look at the most exciting things from the world of evo this week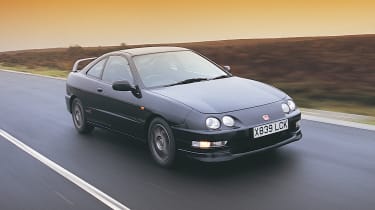 Our first drive of the new Aston Martin DB11 has been the biggest story this week, but if Aston's new V12 GT doesn't take your fancy then you may be interested in a couple of slightly more affordable performance cars, in the shape of the Caterham Seven 310R, and Alpina's brawny B4 Bi-Turbo convertible.
The beauty of living in the now is that we get to enjoy cars like those and cars like the BMW 2002 Turbo and bargain Type R Hondas that we've also covered this week. New or old? Let us know your preference below, or via our Facebook and Twitter channels.
Aston Martin DB11 driven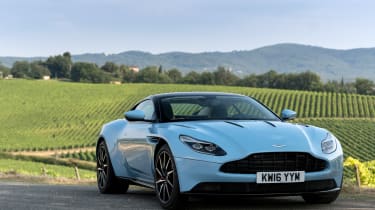 The Aston Martin DB9's long-awaited replacement is finally here, and Henry Catchpole has driven it.
Does the 5.2-litre V12 retain the character of the old naturally-aspirated unit? And does it still serve its role as the ultimate Grand Tourer? Head over to our review to find out.
BMW 2002 Turbo for sale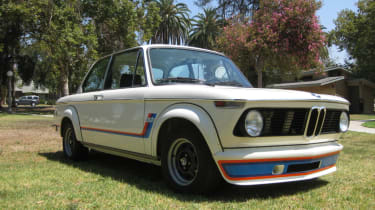 We sometimes wonder whether cars like the BMW 2002 Turbo would be held in even greater reverence were every other car on the road these days not turbocharged.
That thinking doesn't last long however – 2002 Turbos, like this one coming up for sale in Monterey, are still as desirable as ever. Whoever buys this will get one of the most iconic turbocharged performance cars around.
Type R performance bargains
From turbos to high-revving naturally-aspirated engines. Until the latest Civic Type R, screaming VTEC engines were a vital ingredient in Honda's performance models.
Light weight and a stiff chassis were too, and it's now possible to buy all these things for surprisingly little money. We've examined five of the biggest Type R bargains on the market today.
Kia's new GT approach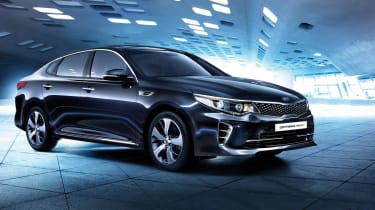 News of the Kia Optima GT is nothing new, but on a recent trip to Korea we got to talk to Kia and Hyundai's performance chief, Albert Biermann, about the companies' plans.
And our confidence in Kia's next GT was raised by what he said about the car – and how an early drive in a prototype led him to restart the project almost from scratch.
New Teslas on the way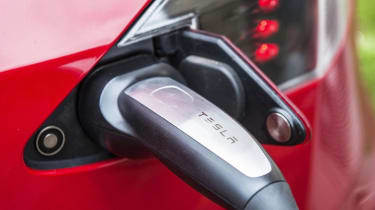 Tesla's recent 'master plan' revealed the company's intentions to move into public transport, full autonomy and more – but regular cars are still on the menu.
Okay, a minibus and small crossover are hardly the most exciting of vehicles, but it's impossible to ignore Tesla's influence in the growing electric vehicle market. Read more about the company's upcoming vehicles here.