'POA should be banned from classic car ads'
Few things infuriate Porter more than 'POA' on classic car ads, so it's a term he'll swiftly outlaw once he becomes dictator.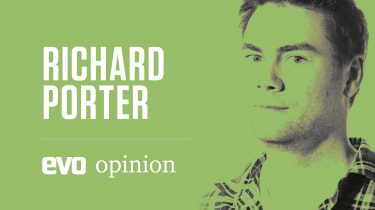 Under the benevolent regime of my benign and glorious dictatorship, a few things are going to change. First of all, poor motorway lane discipline is going to be tackled in ways I've yet to finalise but which will almost certainly involve lasers. Secondly, the punishments for parking in the disabled space when you have no disability are going to get rather more severe: but don't worry,the furious weasels I put down your trousers will 'only be there for a few minutes'. Also, I'm going to bring back the death penalty, but only for people who stand too close to airport baggage carousels when their luggage has yet to appear.
And, perhaps most importantly, there will be one final alteration to the laws of the land specifically targeted at the dealers who take out ads in classic car magazines and which will make it illegal to list any car as 'POA'.
There are various things that stick in the craw about classic car classifieds. The haughty, snobbish tones that are signally undermined by basic grammatical errors, like a witheringly dry assistant in a Bond Street jewellery shop using the linguistic cadences of Mark Blundell. The sometimes deranged obsession with eating up a limited word count talking about oil pressure. The even more insane fixation with cars that have a 'titled owner' as if that makes them better. Or, worse yet, the proud boast of a 'former rock star owner' as if the one person you'd trust to let the oil warm through is Keith Richards. And don't get me started on the trade's apparent desire to make air-cooled Porsche 911s the new gold standard.
But even amongst the strange world of classic car advertising, POA in lieu of price is the worst. In fact, it's one of the most annoying things in the world. There are, apparently, some excuses as to why some high-end car garages persist with their POA irksomeness. It's meant to create intrigue and, in doing so, drive trade, the idea being that people who are seriously interested have their interest piqued and will make a phone call rather than procrastinating at their desk, thereby triggering a conversation that starts 'hello sir' and ends with 'and I'll let you know when the funds land in our account'. But I don't believe this can work that well, especially on less rare stuff. If you went into a branch of Sainsbury's and they'd removed all the prices from the shelves you'd think they were being bloody-minded and you'd sod off to Waitrose where you could also pick up some langoustines and goose pube pate and all the other stuff they consider 'essential'.
More cynically, you could suggest that in the superheated classic car market, POA gives the dealer the wiggle room to 'adjust' upwards if a similar car goes for comically inflated money at auction during the lifespan of the monthly mag ad. Although I'm sure this never actually happens. Ahem...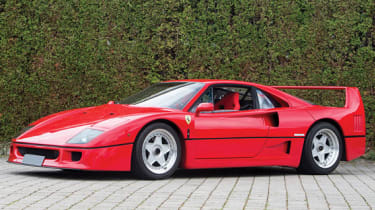 Anyway, I'm sure dealers can claim sound reasons for putting POA where the price should be. But it simply won't do. Not because I'm in the market for a very expensive classic, but because it's spoiling all the fun of browsing classic car adverts as a little canter into fantasy land. If I had half a million quid, what would I buy? Or, in a more complex version of the same game,if I had a chunky wad of six or seven figures worrying a hole in my trousers, how many things could I get into my fantasy garage? It's the kind of pleasant diversion that can wile away a decent chunk of time, most especially on a flight, but POA spoils all that. Firstly because if you're playing the game properly you have to set yourself a budget and that has to be an actual amount. Secondly, because you're on a plane and therefore less likely to have access to Wi-Fi through which you can comb the internet to see what, say, XJ220s or F40s or Countachs are going for these days by checking garages that don't infuriatingly insist that the price must be applied for.
Plus, POA is robbing those of us with a nerdish bent the chance to keep abreast of where prices are going amongst the stuff we lust over. Which is important, if only so that when a friend spots an Alfa Montreal or Maserati Bora or Aston DB4 and asks what it's worth, you aren't forced to reply, 'Oooh, I reckon POA, mate.'
The trade, of course, will have no sympathy with this complaint since I am, like so many others, just doing a very remote version of tyre kicking. But maybe one day I will want a desirable classic. And maybe I'll write you a cheque for it. Then we'll see how much you like it when, in the amount section, I simply write POA.
Find more evo opinion though the links below...