'When it comes to car ownership I reckon we all fall into one of three categories'
Dickie Meaden discusses the three different personality types that exist among car owners.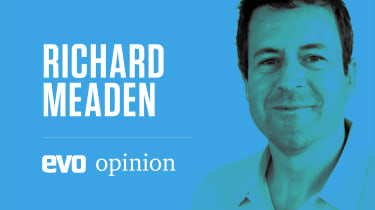 When it comes to car-ownership patterns, I reckon we all fall into one of three categories: the Lifer, the Serial Monogamist and the Hoarder. I'm deliberately excluding prolific collectors with the means to indulge every whim and fantasy – the Hefner, in case you were wondering – because we all know if we could, we would.
So, which category most accurately describes you? Come on, don't be shy. You're amongst friends here. OK, I'll go first. Perhaps I'm a bit odd, but I've exhibited symptoms of all three at one time or another, but I'd say the most accurate description of the last few years is that of a Lifer with very definite Hoarder tendencies.
Of course, being a motoring journalist for the vast majority of my adult life has somewhat skewed my take on car ownership, but I've always tended to feel most comfortable with making a long-term commitment. I think it's inevitable that most of us spend our formative years as Serial Monogamists, budget and necessity being the dominant factors in our buying habits. Two small vans got me to my pre-journo job in a quarry (I know, strange career progression), but my first proper car was a Mini, which I kept for years after the unbroken succession of press cars effectively made it redundant.
Fighting my emerging Lifer urges, I reluctantly sold it to a mate, and the next few years' finances were diverted into buying mine and the future Mrs M's first house. Then evo happened and a few of us made a bit of cash. That's when I started my Caterham Fireblade project, and John Barker embarked upon building the mythical V8 Capri. A confirmed Lifer, naturally JB owns it to this day. But only because it's still not quite finished...
> World's most powerful cars and the future of bhp
Unlike John, I parted with the Caterham and bought an Lotus S2 Exige, which I kept for a thoroughly enjoyable 18 months before selling that and buying my Porsche 911 964 RS. It was at this point I transitioned from conflicted Serial Monogamist to confirmed Lifer, in part because the Porsche has since proved far better at making money than I am, but mainly because after ten years ownership, parting with it would cause me too much anguish to contemplate.
From here it's been a rapid but reasonably controlled descent into my present state of unashamed Hoarder, with a Peugeot 106 Rallye and, most recently, a manual Ferrari F430 Berlinetta joining the Porsche. None get driven anywhere near enough, but having them around is comfort in itself. By the way, I know that statement will make no sense if you're not a Hoarder, but that's what makes the subject so intriguing.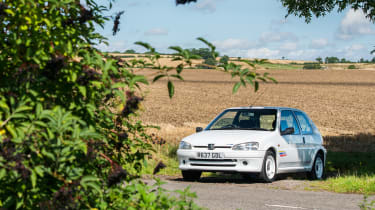 Take my brother-in-law, James. He's worthy of special mention for being one of the most prolific Serial Monogamists I or any of his friends and acquaintances have ever met. The man is a living legend, at least amongst the local car-dealing community, and has more notches on his garage door frame than Russell Brand's bedpost. German marques are his weakness – they suit his somewhat exacting standards – and they're all new or ex-demo and mostly bought from dealer stock, as he's not cut out for six- month lead times. In the last ten years – a period in which I've bought three cars and sold, er, none – he must have been through a good four dozen. From relatively modest Sciroccos, Golf GTIs and Golf Rs, to countless Audis (currently a new RS3, but I sense it's soon to be ditched for something else...) to assorted M BMWs and a flurry of Porsches, from Cayman to 991 Turbo S.
> What has the Nürburgring ever done for us?
Being family, I see him quite a lot, but there are times when I fail to keep pace with his churn rate. Some cars have come and gone without me even seeing them. Sometimes the first I know of a coming and going in the garage is a guilty confession, or a tip-off from my nephew. One Week the 911 can be a C4S, the next it's a red Turbo. Then, almost in the blink of an eye, that burning romance has gone cold and there's an Audi in the garage.
Jimbo'sthe first to admit he has a problem – one that provides the rest of us with endless amusement – but I do wonder if his affliction is at least partly down to modern cars lacking the substance and depth of character to hold his attention. We're also conditioned to want the next big thing, whatever that might be. It's the same reason we upgrade our phones, even though there's nothing wrong with the old one. I honestly don't know how he finds the energy to repeatedly go through the buying and selling process, but I do know he's not really cut out for classic car ownership,so he's always going to have to find bigger, faster, shinier ways to scratch his automotive itch. Not that any of us are in a position to judge. Cars might be the shared addiction, but we each feed our habits in very different ways. Now, if you'll excuse me, I'm off to the classifieds, and I'm definitely not selling.
Find more evo opinion though the links below...