Nissan 350Z Roadster
Nissan's 350Z is the latest addition to the evo long-term fleet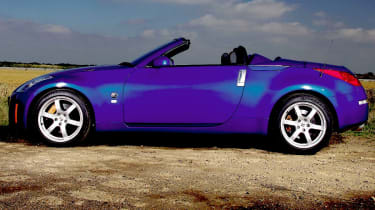 How do you replace a Porsche 911? Well, with another 911 if you've got any sense and the budget to do so. But when 'my' 993 Carrera was sold, Harry couldn't be persuaded to buy a 996. Even my hand-written proposal listing all the reader benefits (naturally, I was thinking of you) failed to prise his wallet open. Although maybe his new Pagani had something to do with that…
Not that I'm complaining – not now, anyway – because the 911's shoes have been filled by another big-hearted near-300bhp sports car that's bursting with character. Nissan's 350Z may not quite have the provenance of a 911, but I have a feeling that it represents the first chapter in another long and glorious motoring dynasty. All the ingredients are there: distinctive looks, stonking six-cylinder engine and a fabulously well-balanced front-engine/rear-drive layout. Oh, and a bargain price to boot. It's a timeless recipe, and if Nissan stays faithful to the concept, I'm sure the 350Z could evolve over and over again, much like the 911. Perhaps we're witnessing the birth of a new icon.
Okay, so by now you've noticed it's a Roadster. Which means, in no particular order, more weight, less rigidity, poorer suspension control and corrupted steering. So why the folding canvas roof? Well, every time we drive the 350Z it seems to get better and better. It's a proper sports car, so we thought we'd try it in proper sports-car spec.
Bear with me here. Compared with some of the more expensive competition, the 350Z Roadster makes perfect sense. It flows beautifully where a BMW Z4 would crash and bang, feels faithful and surefooted when a TVR would be getting ready to bite you on the bum, and it obeys your right foot where a Porsche Boxster would be doggedly neutral.
Partnership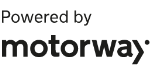 Need to sell your car?
Find your best offer from over 5,000+ dealers. It's that easy.
With impeccable timing, OV06 SFX arrived at Evo Towers right in the middle of a heatwave. Its £2500 GT Pack (leather heated seats, cruise control, Bose sound system), Azure Blue paintwork (£450) and matching blue hood (£23.50) brought the total price to £30,818.50. Or £9000 less than a basic 291bhp Boxster S.
With just 169 miles on the clock, there was a long way to go to complete the 1200-mile running-in regime. The handbook recommends using just 3500rpm for this period; not a lot of revs considering the 7200rpm red line, but the 3.5-litre V6 is a torquey beast, meaning you can still make pretty good progress even with less than half the rev-range to play with. And while you're in go-slow mode you get to know the 350Z's other attributes.
For a start it rides with real fluidity, and even without a sturdy steel roof the supple suspension ensures there aren't too many wobbles coursing through the chassis. It's less rigid than the coupe, of course, and very jagged tarmac can unravel its composure, but generally speaking the Roadster doesn't feel compromised.
It takes just a few corners to show that the Z's delicious balance hasn't gone awry, either. The steering is detailed and gives access to a responsive front end. But it's the way the front and rear seem perfectly in tune with each other that makes the Z so much fun. With just 3500rpm to use, the traction control wasn't really troubled, but you don't need to provoke oversteer to revel in the 350Z's lithe responses.
Running-in is now complete and I'm really enjoying the Z. The engine sounds great and is loosening up nicely. In dry conditions the ESP is permanently dialled-out and the rear tyres are being asked to do more and more work. I have a feeling they might not last very long! On a more practical note, the satnav is superb, with up-to-date traffic info and intuitive controls. It got a little confused on a trip through central London, but then I've never found a system capable of keeping up with the capital's multitude of junctions.
So, life with the Z is pretty good. Could it be better? Of course it could. An appetite-whetting drive of the supercharged 350Z GT-S Concept at Goodwood last month (evo 095) demonstrated perfectly the Nissan's ability to soak up a major power hike with ease. Would the Roadster be so adept? Who knows, but I'd like to find out.
Running Costs
| | |
| --- | --- |
| Date acquired | July 2006 |
| Total mileage | 1825 |
| Costs this month | £0 |
| Mileage this month | 1656 |
| MPG this month | 25.4mpg |