Nissan Navara
Our Nissan Navara never missed a beat in over 20,000 miles. Would we have another? You bet!
It may not have been the fastest, most dynamic car on the fleet, nor was it the most sophisticated, glamorous or expensive, yet the Nissan Navara had a very important role to play. In fact there were times when it was absolutely vital, which probably explains why in 11 months with us it covered over 20,000 miles.
We were given free rein by Nissan's press office to spec the Navara as we wished, so naturally we selected the most expensive 'Aventura' double-cab model – in bright 'Morpho Blue' paint (a £450 option). The Aventura comes fully loaded with goodies such as leather seats, satnav and even a Bluetooth phone connection (essential for the discerning pick-up truck owner) and ours arrived in mid-December like an early Christmas present.
Its first job was to chauffeur some of the evo editorial team down to London for a Christmas party, a task that, perhaps surprisingly, it excelled at. The motorway cruise was comfortable, while the gruff rumble from the 2.5-litre diesel engine was unobtrusive. It even looked good parked right outside the front doors of The Wax Bar. The only small complaint was that the rear seats were a tad too upright for complete relaxation.
We didn't get the Navara so that it could be a party bus, though, we got it to cart kit and caboodle around the country for our evo trackdays, to tow anything that needed trailering anywhere (usually Jethro's M3 to the Nürburgring) and to act as a general support vehicle for some of our larger photoshoots. All of which it did faultlessly. Our only slight regret was that we occasionally wished we'd chosen the roll-top cover for the load area. We'd plumped for the £1900 hard-top version, which looked great and offered improved security but occasionally compromised the Navara's load-carrying capabilities.
Partnership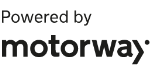 Need to sell your car?
Find your best offer from over 5,000+ dealers. It's that easy.
Mind you, the cover was strong enough to stand on – handy when applying a livery that, as Henry noted, could be seen from space. AE Signs (the company run by our sub-editor Ev's dad) did a great job ensuring our truck cut a dash on the road – and on many of the country's race tracks too. Only occasionally you'd feel a tad incongruous tooling around in something so bold – at places like designer Carey's wedding, for example, but then as he designed the livery perhaps he was flattered that it turned more heads than his Aston wedding car.
Other than that, I'd have no qualms about spending all day in the Navara. It dispatched the miles effortlessly even when fully loaded, and with the load bay empty, back roads could also be fun, particularly if they were wet. In the dry, understeer ruled, the leaf-sprung rear end simply refusing to play, but in the rain it would slide easily – you just needed to find somewhere big enough. Northamptonshire was about right.
The Navara certainly got about. As well as visiting the Nürburgring (a circuit access pass for which is evidence that it performed more than just towing duties), it went to Le Mans with our marketing team and travelled from Land's End to John O'Groats as the support vehicle for Henry's epic cycle ride (evo 113), but perhaps it really proved its worth during the floods back in July. Not only was it the sole vehicle on the fleet that could get Harry home, but he also used it to rescue half of his village!
The Navara didn't fail us once during our time together and it hasn't cost us a penny in servicing or repairs (the first service is due at 24,000 miles). The only cash it has consumed is the four grand that has been poured into the fuel tank and twenty quid on oil to keep the engine topped up. With a performance this good it was almost impossible to find something to replace it with, but we've managed it. Next month we're getting a new Navara – but with a roll-top cover this time. Perfect.
Running Costs
| | |
| --- | --- |
| Date acquired | December 2006 |
| Total mileage | 20,374 |
| Duration of test | 11 months |
| Servicing costs | £20 (oil) |
| Extra costs | £450 (livery) |
| Price new | Purchase price £27,841 – £25,252 basic plus £450 (Morpho Blue paint), £219 (tow bar), £1920 (hardtop cover) |
| Trade in value | £16,000 |
| Depreciation | £11,841 |
| MPG this month | 26.6mpg |