'The most memorable drives are rarely just about the car'
Turning that tenner for the pub into petrol for my very own car was well, well worth it just to keep that first drive going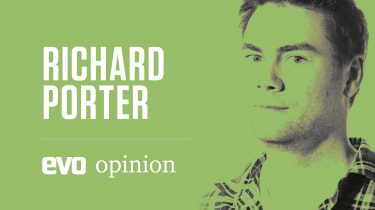 The day I passed my driving test. My dad's Peugeot 405, driving back alone from a mate's house after dark. Not fast, not aggressive, just focusing on being smooth, being precise, feeling the wheels rolling beneath me and relishing the new thrill of being in charge of a car with no one along for the ride. Stereo down low, headlights picking out the trees and hedges that lined the lanes on the run down into the top end of town, feeling that I'd got what I always wanted.
Picking up my first car. About to make a life-changing move of job and home. I'd plundered my savings and bought a Ford Ka because all the mags said it was the best handling small car. Even managed to find one without power steering, all because John Simister in Car magazine said it had better feel. He didn't mention that PAS Kas got shorter transmission gearing so they felt more responsive to match the quicker powered rack, but non-PAS Kas were longer striding on the motorway and had a higher top speed. I couldn't possibly say how often I verified that.
Terrorising the M6 in momentum-conserving attempts to melt the pushrods were to come. The day I picked it up was different. A slower drive at first, revelling in the delight of knowing this belonged to me. Spaghetti hoops on toast for dinner and a wilting credit card in my wallet for months to come, but this funny, kettle-shaped hunk of metal was bought and paid for. It was mine.
Taking the long way home from the dealer to the family home I'd soon move out of. Finding some favourite lanes, leaning on the skinny tyres a little harder, filled with a new-found sense of freedom that was simultaneously scary and exciting and seemed to fill my chest with something lighter than air. Then realising in the nick of time that the Ka didn't have a low fuel light and the needle was now threatening to pop off the stop. That tenner for juice was one I'd been keeping for the pub later, but turning it into petrol for my very own car was well, well worth it just to keep that first drive going.
As a junior researcher for the BBC, driving out to meet the film crew for a night shoot just outside Los Angeles in some terrible borrowed pickup, one of those ones with a weird-sized engine, 4.1 litres or something, that managed to make a lot of nasty V6 noises and about 110 horsepower. And neither of these things mattering a jot as I swooped down the Pacific Coast Highway in the early evening sun just as one of my favourite ever songs came on the radio.
Acting as one-man support crew for some mates doing a 24-hour charity walk across the Brecon Beacons. Blagged Land Rover Defender 110 for the job, loaded with plasters, energy bars and a little stove to make sure every checkpoint intercept brought fresh flasks of tea.
Made the Saturday evening checkpoint, fuelled up my brave boys and waved them off into a warm Welsh evening. We wouldn't meet again until 1am. Plenty of time to kill. Loaded up the Land Rover and set off down the mountains. Windows dropped, stereo up, a gorgeous May sunset bathing the grey rock in amber, the Defender flowing down those wonderful roads in the bouncy, jaunty way that they do, swooping down into Brecon where I parked up to buy some fish & chips that I ate off the bonnet as the lovable old bus ticked and clinked in the evening sunshine.
On the way to evo Car of the Year 2014. Had taken our Merc CLS shooting brake. My first 'sensible' car, indicative of the first-born son I'd kissed softly goodbye before heading to Scotland. Off the trunk route and onto the glorious roads across the Borders just as the sun cracked through the cloud, switching on a warm fuzzy filter across the voluptuous countryside. Leaning on the Merc as best you can in a soft and hefty wafter with a narrow-rev-band diesel engine.
As the auto headlights decided it was officially dusk I got some unexpected company. Old boy in a last-shape 7-series, and by crikey, he wasn't hanging around. For the next half hour it's just the two of us, firmly making progress in a soft-suspension convoy, maintaining sensible distances, keeping things brisk but not silly, rigorously observing lower limits through villages, but taking the chance when we could to drill a couple of holes through the inky evening. Eventually he peeled off, but not before giving a double flash of the hazards just to acknowledge that, despite our lardy rides, we'd had a wonderful giggle out here.
It's funny, isn't it, how the most memorable drives are rarely just about the car.