2019 BMW 7-series review – more talented than its image might portray
The 7 is not as 'cool' as an SUV, but its recipe is one with lots of appeal, and is just better than a big luxo-SUV could ever be
There was a time when luxury flagship German saloons weren't just airport minicabs, but an ultimate expression of personal comfort, technology and desirability. But in 2019 it's not only the mainstream saloon that's been hit by the burgeoning success of SUVs, but also the flagship limo. The BMW 7-series is one such model, and upon its update earlier this year, BMW had to approach the conundrum of balancing a response to this threat without forgetting its valuable and hard-earned heritage.
As it stands, the 2019 7 series is a substantial facelift of the G12-generation car that went on sale in 2015, sharing the same core architecture and interior. However, it's what's found behind those controversial new kidney grilles that's new here, with a range of powertrains that appeal to private buyers as much as a businesses thanks to new or updated engine variants.
> Click here for our review of the Mercedes S-class
So, do those new kidneys hide a large saloon worthy of adoration for the driving set, or is this a car ready to be consigned to a life of gentle chauffeuring and the not-so-occasional airport run?
BMW 7-series: in detail
Prices, specs and rivals
The new 7 is split into a variety of different range points, with variants distinguished by short- or long-wheelbase lengths, standard or M Sport bodies and rear- or all-wheel drive. Starting right at the bottom, a rear-drive, short-wheelbase 730d SE starts at £68,130. The next model up is the plug-in 745e at £76,030, followed by the 750i at £81,810. Each of these is able to be specified with an optional M Sport package for an extra £4000, while the combination of a long wheelbase and all-wheel drive can then also be specified beyond that (the 750i is only available in SWB form, but is fitted with all-wheel drive as standard).
Partnership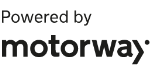 Need to sell your car?
Find your best offer from over 5,000+ dealers. It's that easy.
The range is topped by the M760Li, but post its recent update through WLTP, its power figure has been curtailed to 577bhp (down 24bhp), a mere 54bhp in front of the short-wheelbase-only 750i. Standard equipment is very strong across the range, with smooth, waxy leather, air-suspension, fully loaded iDrive, soft-close doors and lids, LED headlights, high-spec stereo and more.
With such a comprehensive equipment list, options are restrained, but most are bundled into packages which are reasonably well priced in context to the car's overall price. The aptly named Visibility package adds natty laser high-beam headlights with blue elements within, while the Premium package upgrades seats and climate control, while the Technology package adds a head-up display, enhanced driver assistance tech and remote parking.
Rivals are not quite as varied in the class, as the Mercedes-Benz S-class is available only in long-wheelbase and AMG-line form in the UK. Pricing is otherwise near-identical, taking specification and engine into account, with the BMW perhaps just having the edge in equipment. The Audi A8 might be more tech-loaded, but its simpler underpinnings don't make it quite so sweet to drive. Large saloons like this have fallen out of favour with many private buyers anyway, now heading towards luxury SUVs like Range Rovers, Porsche Cayennes and even the new BMW X7. Thing is, no large SUV drives with anything like the pliancy or sophistication of the 7 so unless you need to fit three labradors in the boot, there is literally no reason to buy the tank-like SUV alternatives.