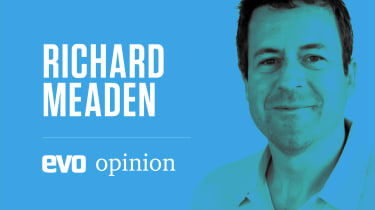 It only occurred to me the other day that while I've lost count of how many times I've been asked what the best car I've ever driven is (a question that's impossible to answer, in case you're wondering), no one has ever asked me about the best road.
That's understandable, as the cars are the stars. Or at least that's how we tend to portray them. We don't grow up with posters of tarmac on our walls, do we? But perhaps we should, for in reflecting upon my favourite routes, I realised that the key component in any great drive isn't the car but the often overlooked road.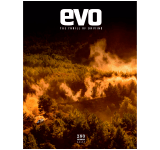 Subscribe to evo magazine
Subscribe today to have every issue of evo delivered straight to you. You'll SAVE 39% on the shop price, and get evo for its original cover price for a whole year!
It seems obvious now I've written it down, but this light-bulb moment still surprised me when it came. Probably because it's contrary to the natural order of things. What do I mean? Well, think of it this way. If you put a company of amateur actors on stage at the Royal Shakespeare Theatre, you're unlikely to witness an epic interpretation of Henry V, just as you ain't gonna get the Foo Fighters in full spate simply by throwing Glastonbury's Pyramid stage open to a ropey pub band. However, put Dave Grohl and his bandmates in your local boozer and you might just have the best live music experience ever.
By this token the Route Napoléon would be ruined by driving it in a rental hatchback, but a Porsche Carrera GT would unlock previously undiscovered magic from a morning commute on the A14. Yet we know this to be utter nonsense. That's because the act of driving is uniquely special. Alchemic, almost. A physical, emotional and cerebral process in which the road, the car and the driver become completely intertwined. What interests me is that if you break this experience down, the critical ingredient isn't the car, or indeed the driver. It's the road that brings the magic.
That's not to say the car doesn't play its part. With magazine work it's often baked into the story. Amongst the best of these I can remember was driving a first-generation 996 GT3 on the Targa Florio route in Sicily. It felt so right to be retracing the tyre tracks of the Martini 2.8 RSR that won the legendary road race in 1973. Yet I also know I'd happily go back to Sicily tomorrow and drive the route in the first car I could rent from Palermo airport.
So, what's the best road I've ever driven? Hmm, much like picking the best car, it's a tricky one. In the UK there's Snowdonia in Wales and the North York Moors in England, either of which will take your breath away whether you're completely new to them or returning for the hundredth time. However, forced to select a favourite, I'd have to say the A82 across Rannoch Moor, through Glencoe to Fort William is pretty remarkable. To be honest, Scotland is blessed with hundreds of stunning roads (the North Coast 500 connects many of them), but there's something about the scale of the scenery and the flow of that section of road that draws me back to Glencoe every few years. Just go out of holiday season to avoid the coaches.
> Click here to see our Porsche 911 GT3 review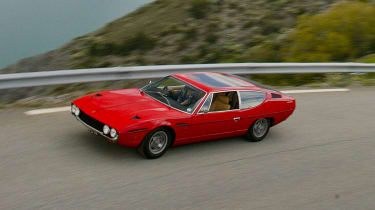 Mountains are a common link in all my favourites. You get such a breadth of pace and intensity, from the fast flowing roads that run along the valley floors to the tight tangles of corners as you work your way up the climbs. Naturally you have the reward of a spectacular view as you reach the summit, and if you happen to be in a breathless rental, you've got the fun of a fast, gravity-assisted descent to enjoy.
Europe is the happiest hunting ground for mountain adventures, with a choice of routes through the Alpes-Maritimes that look down upon Nice and Monaco. Alternatively there's the web of Alpine passes that straddle France, Switzerland and Italy. The St Gotthard is a classic, but many of the lesser-known cols are just as jaw-dropping. And if you head for the Stelvio, once you've done the iconic ladder of hairpins be sure to drop down the other side of the mountain, then turn around and climb back to the summit, as this flowing section will really knock your socks off.
It's fantastic to have your go-to greats – the roads you look forward to driving again, much like seeing an old friend – but there are always new gems to discover. Something I was reminded of just the other day on the McLaren 570S Spider launch in Spain (evo239). I've visited Barcelona on many occasions but I'd never driven from this wonderful city towards Andorra. Varied in character, smoothly surfaced, almost deserted and seemingly endless – the roads that criss-cross this region are right up there with the best.
> Click here to see our McLaren 570S Spider review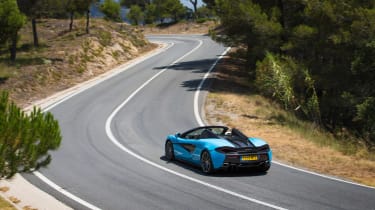 Yes, it helps if you're in a new McLaren, but judging by the pace with which the locals were hooning around in their SEATs, it's a drivers' paradise in any car. And that is the most compelling message: while driving the world's sports and supercars is a reality for only a fortunate few, the best roads are out there waiting for everyone. All you need to do is get out there and drive them.
Find more opinion pieces though the links below...