'The A1 is interesting and unusual and I hope it never changes'
It may not be the quickest north-south route, but its ability to surprise, entertain and even disgust makes the A1 the natural choice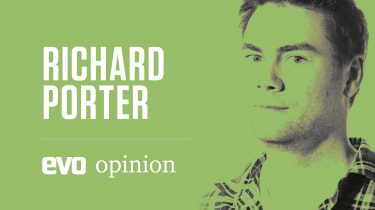 A few weeks ago I had to get to North Yorkshire. There's an obvious way to do this from my place in north London and it's up the M1. Even with 50mph limits through multiple roadworks, the M1 would be the fastest way. All motorways have places in which they clip along. Almost all of the M40 clips along. Almost none of the M4 does. And, once you get past the average speed cameras and the coagulation of south- eastern England, the M1 gets a trot on and before you know it, you're in Leeds.
The alternative to the M1 for a London to Nyorks dash is the A1. And on paper, that's not much of an alternative at all. It's hard to think of a British road as strange and as variable as the A1. At some points it's a single-lane sluggard, oozing through grimy bits of London, at other times it's an eight-lane superhighway thundering across the flatlands of Cambridgeshire. One minute it's broad and straight, the next it's doing a mad impression of Cadwell Park as it snakes in symphony with the topography of north Bedfordshire. Sometimes it lets you hammer down with giddy abandon, other times it springs a Gatso or average speed zone upon you with almost no warning. At times it's spookily free of traffic, at others it's thick with cars and dumb tanker drivers attempting to overtake another lorry just as you reach an eight-mile uphill climb. The A1 is consistently confusing and confusingly inconsistent. It conjures roundabouts out of nowhere then changes its mind and doesn't present you with one for ages. It swoops and sweeps then flattens and flies, it widens and narrows, it roars and then crawls.
> 'Are modern performance cars better value than their predecessors?'
Just stopping for petrol and a pee on the A1 is a strange experience. Sometimes you might encounter a slick, overlit service area of the modern kind. Other times you might find yourself at the kind of paint peeling, oil-stained, one-horse desolation station behind which you'd half expect to discover a dead body. Not the sort of place you'd want to order a coffee, but a very handy stop off if you want to browse a world-class collection of pornographic magazines.
Mind you, if that's your bag don't be too hasty my friends, because the A1 is also home to an inexplicable number of sex shops and creepy swingers' shacks, the kind of places that immediately bring to mind the word 'sticky'.
There's no ready explanation for why the femoral artery of eastern England is so thick with bongo shops when no other trunk route in Britain is so blessed with chances to buy a dildo or a quick fumble with someone else's wife. But this, in its own weird and slightly creepy way, is one of many things that make the A1 great. Yes, it probably is slower than the M1.
> 'A stranger tainted my car and it'll never be the same'
Yes, it's strange and occasionally frustrating. But it's also brilliant and quirky and it gives you things to look at. There are no smut stops on the M1, nor is there, at its northern fringe, a scrapyard with old fighter jets in it. There's really very little to see from the M1 at all, unless you count a massive Amazon warehouse and that sign for the inexplicable British space centre. Whereas the A1 throws up all of British life, from agriculture and industry to that cluster of slightly sad looking car dealers just near Sandy. And further up there's an MGF specialist, which is dangerous because it always makes me briefly think about buying an MGF. Plus you can take your chances at one of the many petrol stations, some of which seem to be several miles from the sign at the exit that leads you to them, and you never know what other delights might await you. Maybe they'll have hot home-made pies on the counter. Maybe you'll get left for dead behind the tyre inflation machine. Or chopped up and made into pies. These are the random delights of Britain's most random road. There's one more thing about the A1. It gives you something to do. With its wildly varying configurations and limitations and its occasional habit of lobbing a roundabout into the mix, there's regularly something to busy the mind and occupy the hands when you travel up the A1, and if you like driving that's got to be preferable to the brain-out trudge up the drearily consistent M1.
It's bizarre and unpredictable and almost certainly slower, but the A1 is also interesting and unusual and I hope it never changes. Because although you're faced with a choice when driving from London to North Yorkshire, as far as I'm concerned there really is no choice at all.
Find more evo opinion though the links below...