'Are modern performance cars better value than their predecessors?'
It's easy to moan about the seemingly extortionate prices of new performance cars, but is that actually the case? Meaden investigates.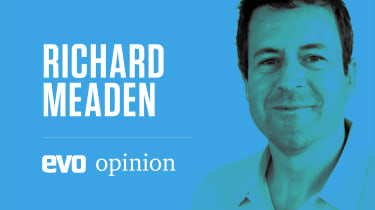 It has always struck me as a happy and fortuitous coincidence that almost from the moment we launched evo back in 1998, we've experienced an unbroken boom in the quality, quantity, frequency and diversity of new high-performance cars brought to market. From hot hatches to supercars, the kind of kit we all love to drive or dream of owning has enjoyed a renaissance. Not only have these cars got quicker, safer and more sophisticated, but they are also more reliable, more capable and more exploitable. And with the rise of previously artisanal marques such as Aston Martin, Bentley, Lamborghini, Ferrari, McLaren and even Porsche, there are far more fast cars being built.
One thing I hadn't paused to consider is how much we're paying for these cars relative to the past. Are they better value, costing us more, or merely keeping pace with inflation? In an attempt to find out, I've taken three benchmark evo cars – the Golf GTI, BMW M3 and Porsche 911 Turbo – rummaged through some old magazines (those randomly selected are from the mid-'90s and mid-'00s) for list prices, then crunched the numbers through an inflation calculator. I've also popped in a few other cars – wildcards, if you like – to further test the theory and inject a bit of fun.
In 1995, a five-door Golf GTI was listed at £13,745, a 3-litre E36 M3 coupe was £33,850 and a 3.6-litre Porsche 911 Turbo was £91,950. The same cars today are officially listed at £28,575, £56,385 and £128,692 respectively. Apply the effects of inflation and those 1995 prices equate to £25,120 for the VW, £61,865 for the Beemer and a whopping £168,000 for the Porsche.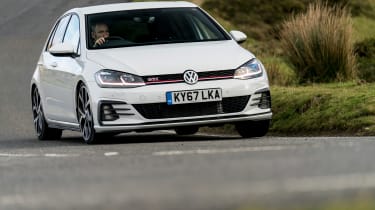 OK, so that era of Golf GTI was a bit of a stinker, but if you take a GTI from 2005 (when the excellent Mk5 was on sale) its list price of £20,635 becomes £29,100 when corrected – more than today's Mk7.5. Interestingly, if you fast-forward by the same ten years, to 2005, the 911 Turbo's list price actually dropped, to £90,520. That's £131,500 in today's money, which is near as dammit the equivalent of today's 991.2 Turbo – an indication of Porsche's progression from purveyor of largely hand-built and rather quirky cars to a prolific and hugely profitable global brand.
And now for those wildcards. Look back to the 2003 launch of the Porsche Carrera GT and it was listed at £416,058. Crunch that through the inflation calculator and it equates to £669,637, which is actually more than the £652,849 Porsche asked for the 918 Spyder in 2013. Compare this with the Ferrari F50, which was £330,00 in 1995 – £603,121 in today's money – and the LaFerrari's £1,150,000 list price and it's clear Ferrari's pricing has shifted to exploit the number of millionaires and billionaires prepared to pay huge premiums for these limited-run cars. With LaFerrari values now hovering somewhere in the region of £2.5m, you can't really blame Ferrari for upping the price of entry.
It's much the same story with Ferrari's entry-level supercar, the 488 GTB, which is listed at £184k. Back in 2004, a 360 Modena was £103,275, or £150k when inflation is applied. Once again, Ferrari is working its brand equity to profitable effect.
However, try a supersaloon such as the BMW M5 and if you look back to the mid- '90s, the 335bhp, 3.8-litre six-cylinder E34 model was on sale at £52,480, or £96,000 in today's money. The final list price for the just-retired, 552bhp F10 M5? Just under £74,000. The same is true of AMG's C36. It was £39,995 in 1995, or £73,100 in today's money; 2017's equivalent – the C63 AMG – is £59,800. They might not be the rarities they used to be, but today's M and AMG models offer terrific bang-per-buck value compared with their pricey predecessors.
Perversely, the used-car market often requires deeper pockets, relatively speaking. Or at least it does in the area of the market we tend to inhabit, largely because the sought-after stuff now enjoys such strong residual values. Think BMW 1M. Cars that are highly rated against their direct replacements tend to hold their value better than ever before, but if you choose well, the initial hit of depreciation suffered by the first owner will help you buy a bit above your budget. Even better, those strong residual values should look after you in the longer term.
Bargains? Well, there are a few. Most notably the 996 Carrera  – our first eCoty winner, don't forget. Early Bentley Continental GTs are for buttons, Aston V8 Vantages likewise, not to mention a plethora of affordable AMG Mercs and RS Audis. Whichever way you slice it, these are good times to be buying fast cars, new or used. So cast all doom-laden talk of autonomous cars, draconian policing and super-heated classic markets aside and fill yer boots.
*All prices quoted above are correct as of June 2016. 
Find more evo opinion though the links below...